Paisley retailer Rekz Afzal made waves on social media with his community fridge. Six months later the initiative is going strong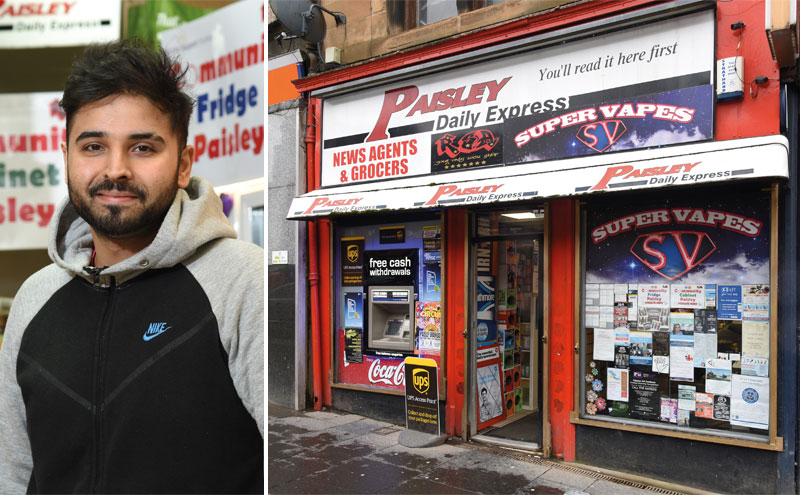 PAISLEY retailer Rekz Afzal became something of an online sensation just before Christmas when his store was featured on BBC Scotland's social media channel, with the post quickly going viral.
What caught social media users' attention was the solution Rekz has introduced at his store to help local residents who have fallen on hard times – a community fridge which he reckons helps to plug some of the gaps not covered by area food banks.
Taking inspiration from celebrity chef Jamie Oliver, who has been supporting community fridge projects on television and through social media, Rekz introduced his fridge six months ago, after identifying problems from behind his own counter.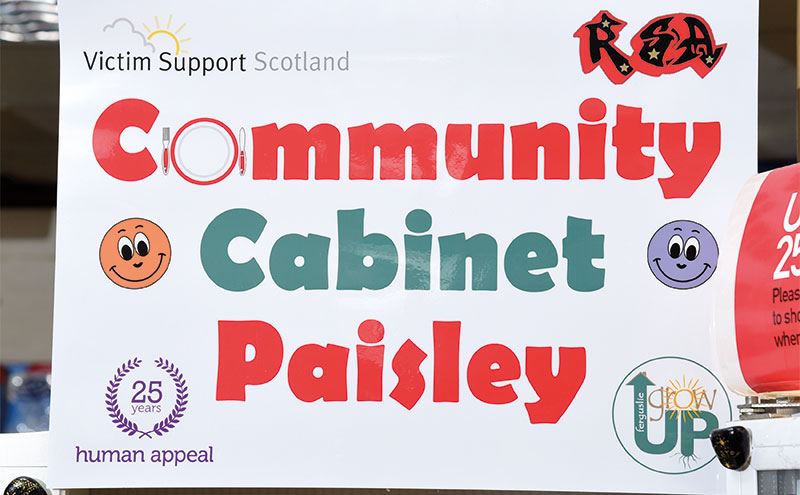 "I saw first and foremost the current state of Paisley," said Rekz.
"Basically, so many people were always asking 'can I get a bit of credit', 'can I get food from here?', then I saw some space in my shop and thought I could utilise it for the very people that keep us afloat as a small business, the local community.
"I thought, at the end of the day, I need to do something here."
Rekz has certainly done something.
Sited within his Paisley town centre store, and a short walk from the Ferguslie Park housing estate, one of the most deprived areas in the UK, Rekz's community fridge is stocked with everything from beans and bread to household essentials and prepared ready meals.
Stock for the community fridge is sourced from a variety of donors from the local community. Rekz works with poverty tackling charity Blueprint Scotland, which provides produce for the fridge sourced through Tesco Fareshare, international charity Human Appeal, Victim Support Scotland, a number of local businesses who provide various prepared meals, and enthusiastic locals who make private donations to the fridge.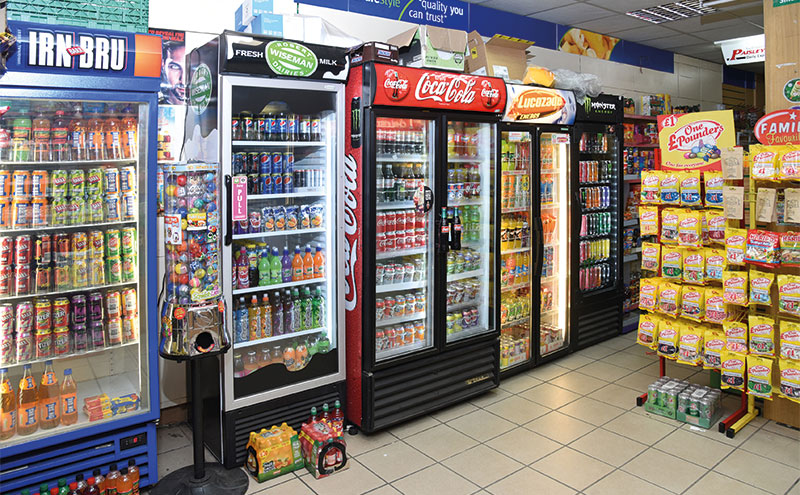 And for locals who have fallen on hard times, Rekz has a system to ensure those in need can access the donations, while at the same time protecting the service from abuse.
To gain access to Rekz's community fridge, local residents must first show the retailer that they are eligible for benefits by providing documentation dated within the last three months. From there, struggling customers are put onto a private list which lets them take home up to four items per day, depending on availability.
The privacy aspect of the system is crucial according to Rekz, who reckons the experience of visiting food banks can be an embarrassing prospect, whereas accessing his fridge is closer to popping into a local c-store.
"There's no stigma attached, it's very private in a sense, everything is confidential," he said.
Rekz added that his solution also plugs a gap left by the limited operational hours of local food banks. While the food bank may only operate two days per week, locals can use Rekz's service seven days, meaning those caught short on the wrong day need not go hungry.
So far the service seems to be working, with over 60 community fridge users currently on the books. Encouragingly, not everyone on Rekz's ledger stays there for too long.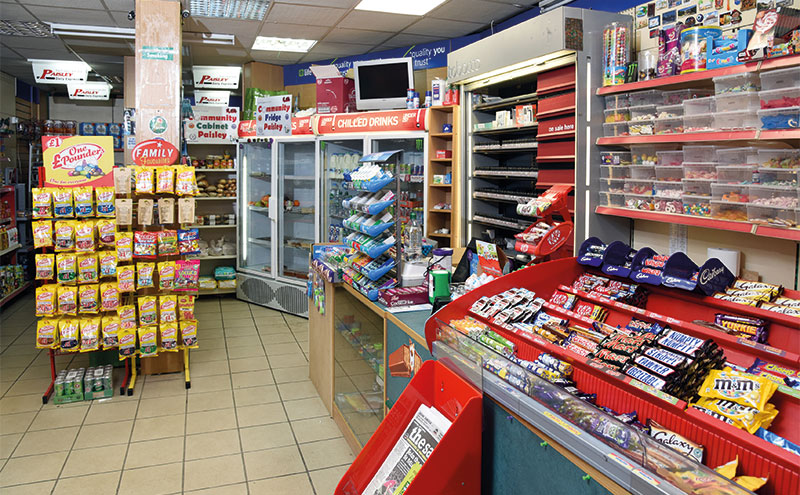 "I've had three people who have used the service for a couple of weeks, one for a couple of months, and they ended up coming in and asking to be taken off the list because they found a job," said Rekz.
"Perhaps what they got here helped them get back on their feet without it being so difficult, without having to beg and borrow while trying to find a job. Maybe it added to their confidence."
Rekz's charitable service has certainly been good for those in the local community who have fallen on hard times, but what's been the effect of running this kind of system on business?
If you have got the time and the space, which Rekz acknowledges not all retailers will have, then running a community fridge seems to be a surefire way of building up some goodwill in the local community.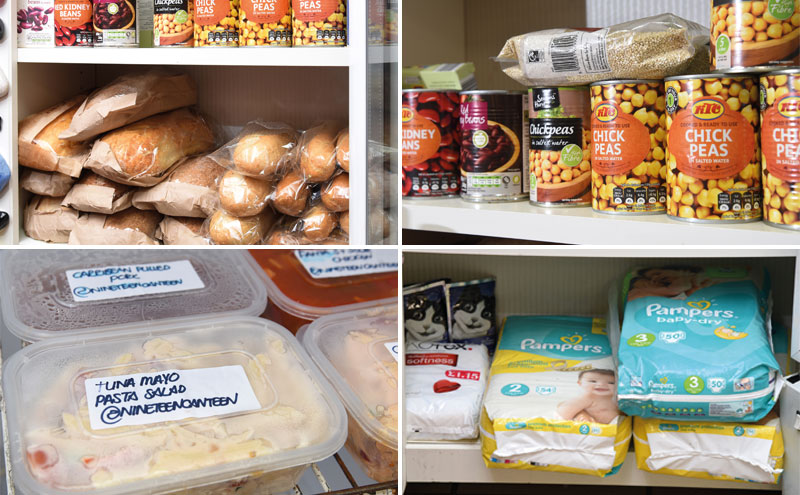 While that might have bottom line benefits Rekz – who does not let customers purchase from his store to donate into the service – maintains the main motivation for the project is to help those in need.
"If you put good back into the environment you're going to get good out of it, but that's not the motivation. The motivation is to address the poverty issue."
Looking to the future, Rekz is hopeful more stores will take up the mantle in their community by offering a similar service, and he is currently engaging with local politicians and other stakeholders to raise the profile of his initiative.
Rekz is also expecting to expand his charitable offer this summer with the introduction of fresh and local fruit and veg, grown as part of the Ferguslie Park Grow Up charitable campaign. The campaign encourages residents with gardens to grow food and provides educational resources to help them do so.
Whatever happens next, Rekz seems optimistic for the future. "This is just six months right now, after a year we don't know where this can go," he said.