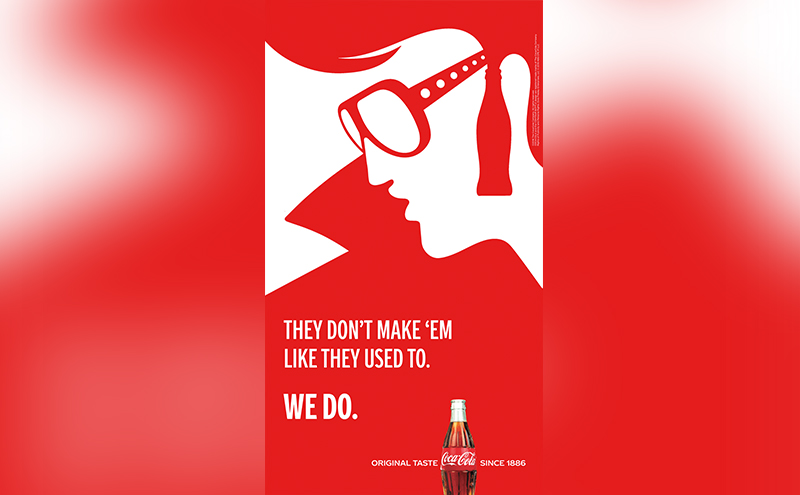 COCA-Cola is highlighting its heritage and the continuity of its formula in its latest advertising campaign.
Running on large format poster sites and social media, the ad features the strapline 'They don't make 'em like they used to. We do.'
The brand worked with designer Noma Bar and the agency Recipe to create posters that feature images of Elvis Presley with a nod to historical Coke print ads.
Simon Harrison, customer marketing director GB at Coca-Cola European Partners, said: "Despite the world changing around it, the brand has maintained the same original recipe that was created in 1886.
"The 'We Do' campaign is a celebration of a drink that has survived over a century and isn't going anywhere soon."
Harrison added that the campaign is designed to celebrate Coca-Cola Classic and reinforce the uniqueness of the 132-year-old brand that he calls a global phenomenon.