As PayPoint continues its expansion into EPOS, marketing manager Steve O'Neill explains why he thinks the new system adds value for retailers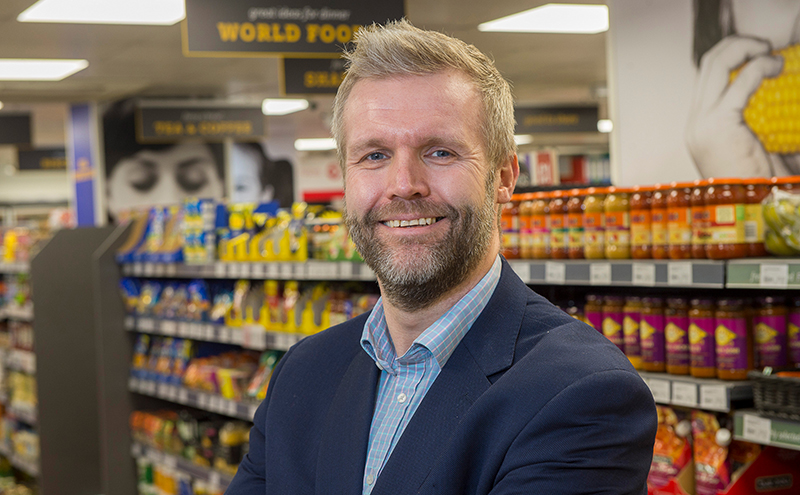 PAYPOINT has made some pretty major changes to its offer over the last few years.
Kick-starting with the unveiling of PayPoint One in 2016, the firm pushed its EPOS offer to the next level last autumn with the launch of EPOS Pro and an accompanying mobile app bringing back office functionality to the PayPoint system.
The increasing prominence of EPOS in the PayPoint business shouldn't come as too much of a surprise – the bill payment market isn't what it once was – and although last summer's contract changes were met with resistance from a number of retailers, the firm reckons it still offers a value proposition for c-stores.
Even with the changes, those retailers who are still running a yellow box in their store don't need to worry about a sudden stop to service, according to PayPoint, as marketing director Steve O'Neill explained: "Last year when we announced the phase out, the yellow box was 13 years old, it's 14 this year, so it's had a good innings.
"But we've consulted with retailers and heard some horror stories of EPOS companies where the retailer has invested in the kit and three months later they get an end of life notice. So we're not going to that, we're going to give a decent run into this.
Pro plugs into back office functionality, so that's everything from inventory management, ordering, margin control, all the things you need to run a good store.
"I imagine over the course of this year we will start to put specific end dates on the yellow box but there will be no sudden moves."
Where PayPoint has been moving swiftly is in the expansion of its EPOS offer.
Initially launched in 2016 as a fairly straightforward front-of-house system, the introduction of EPOS Pro last autumn has seen the firm expand its offer to provide a whole host of new functions for those who take up the service.
"Pro plugs into back office functionality, so that's everything from inventory management, ordering, margin control, all the things you need to run a good store," said Steve.
"And the way our back office functions are set up, it's all cloud based so you're not rooted to a PC in a back office in a little stock room like you had been previously."
PayPoint's new Pro offer costs £30 per week for the EPOS system and card terminal with no up-front fee for the hardware.
Retailers using PayPoint One Pro can also make use of the firm's app which, as explained by Steve, lets retailers make changes at the touch of a screen.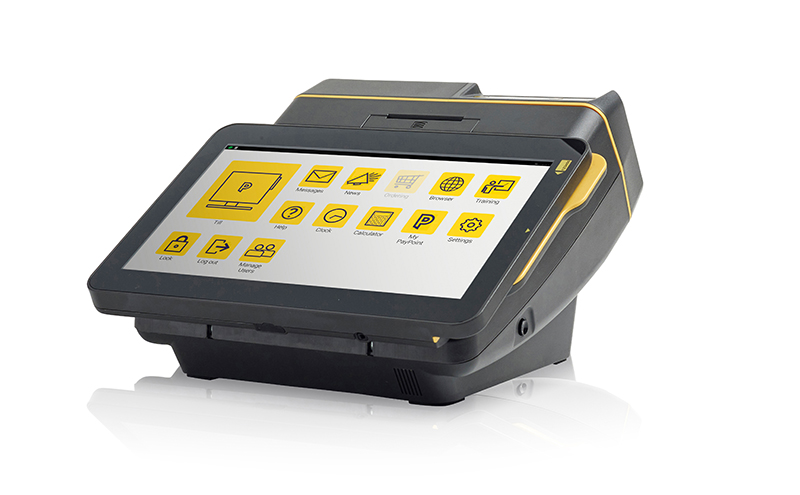 "What the app does is give you that back office functionality but in the palm of you hand," he said.
"If you imagine, if you're down the cash and carry and you're being seduced by a big pile of beer on promotion and you're thinking 'that looks like a good deal but is it really?', previously you would have been making that decision based on gut instinct or how susceptible you are to a bit of marketing in a cash and carry.
"With the app you can check that product and ask 'have I stocked it before? What price did I buy it at? What price did I sell it at? How many have I got in stock?' and then assess the deal.
"If it is a good deal, 'how many should I buy?' and then you're making a more informed decision about your buying.
"From then in terms of the operational side of things, when you've decided it's a good deal you can book that stock in before you've even got back to the store as you're loading it up into the back of your van.
"You can use your phone to scan things in as well, the app uses the camera on the phone to scan things. That means it's booked into stock instantly.
"The app then automatically generates a shelf edge label so if you've got some existing stock of the product on promotion you can get a label printed out immediately and you can call your staff and have them make the change.
When you get to the heart of it there's a lot of retailers who say 'I want this in my store because I don't want that customer going anywhere else'.
"Then as soon as you go back it's ready to sell. That becomes quite powerful when you're trying to find productivity savings throughout the day."
Printing labels is pretty handy, but it's the data that an EPOS system like PayPoint One Pro collects that might be of particular interest to retailers, as Steve reckons it provides a good foundation on which to build up average basket spend.
"One good thing that PayPoint One does is it enables you to see the basket spend for your store," he said.
"That's absolutely one of the things you can work out.
"Say you wanted to look at PayPoint transactions coming through in your store. Now the number of people buying something alongside a PayPoint transaction has always been roughly about half, with some stores higher and some lower. With the data you can see if your basket spend is say £3.22, then you can ask, 'what can I do to turn that into £3.52'."
Analysing data and taking an active approach can make a big difference in terms of what a retailer gets out of their PayPoint, Steve suggested, with those who go the extra mile most likely to reap the rewards.
"I think quite a lot of the retailers who make PayPoint work in their store understand there's almost a 50/50 role to it," he said.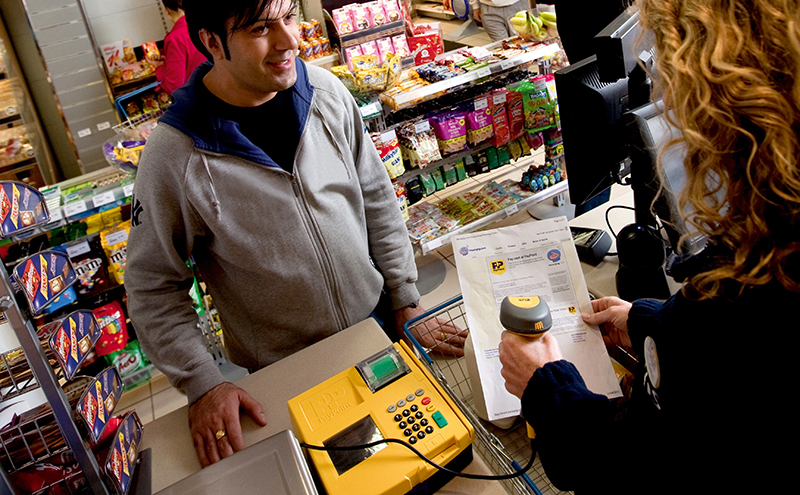 "So, 50% is the customers coming in to use PayPoint, but then there's another 50% that the retailer plays a role in by doing a good bit of honest retailing. Retailers talking to customers, looking at whether their offer is right, upselling etc.
"There are lots of examples of people who really make it work."
PayPoint's EPOS Pro certainly seems to have plenty of bells and whistles but, despite the recent focus on point of sale, Steve is adamant the bill payment business will continue into the future as he believes there will always be consumers who wish to work in cash.
The choice of whether to continue offering a bill payments service is for retailers to decide according to Steve, who added that it's a choice that plenty of stores continue to make.
"Fundamentally people have a choice about this stuff. They're running their own businesses and they need to make decisions about what's right or not for their business.
"We're not unrealistic, we do the same so we fully expect someone running a store to make those sorts of calls.
"But when you really get to the heart of it there's a lot of retailers who say 'I want this in my store because I don't want that customer going anywhere else'," he said.