PMPs save time for retailers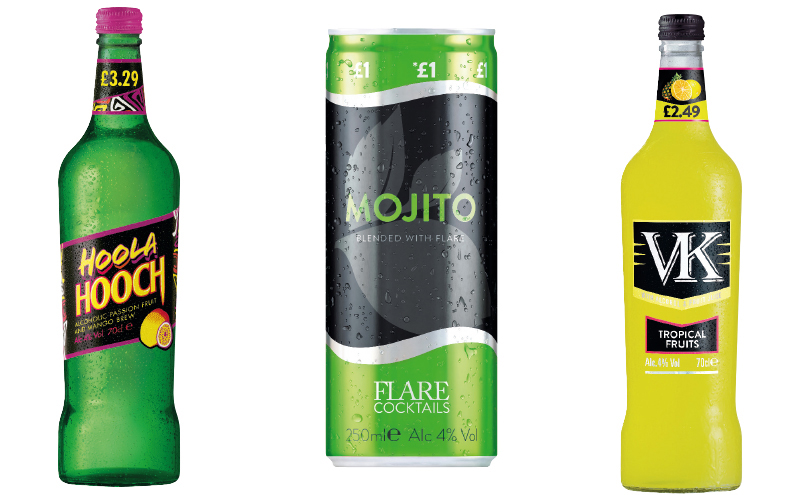 PRICE-marked packs are performing well for Global Brands, with the firm claiming the packs have helped produce strong results for its RTD range in convenience.
Quoting Him figures that show 82% of shoppers specifically search for price-marked packs, Global Brands said PMPs are now one of the most common sights in independent stores – and the firm has responded to demand.
Brand controller, Christian Sarginson, said: "As impulse is at the heart of convenience shopping, RTDs are often the go-to for shoppers.
"As a result, the 70cl bottles of VK are price marked at £2.49, offering incredible value to the shopper."

Sarginson said that Hoola Hooch, a blend of passion fruit and mango, is currently driving double digit growth with value up by 19% and volume growing at 12%.
He added that ready to serve cans are a rapidly growing category and that Global's Flare Cocktails, price marked at £1, are currently recording an average monthly growth of 23.8%.
"Price-marked packs provide consumers with a set price every time, while ensuring shop owners can use their time efficiently by not changing shelf strips and price tickets continually," said Sarginson.