YourCash highlights the advantages of installing an in-store cash machine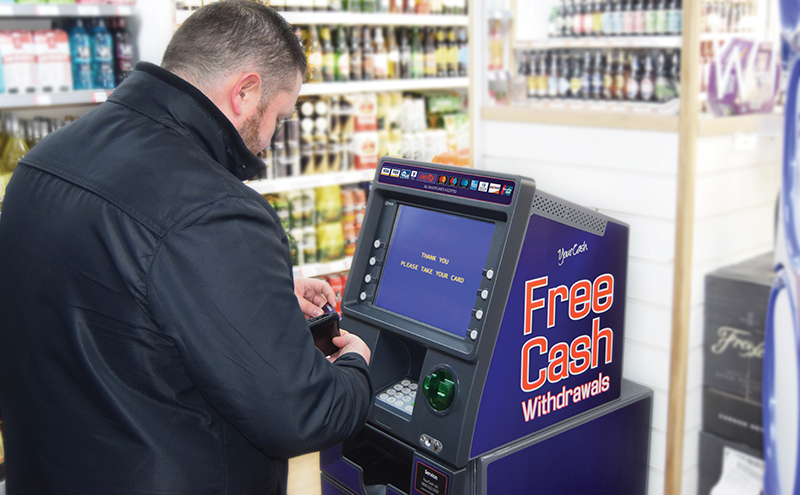 ANYTHING that can boost basket spend and footfall is welcome in c-store retailing, and ATM supplier YourCash reckons it's got just the solution for Scottish stores.
The firm, which supplies ATMs to convenience stores and forecourts across Europe, reckons retailers would be well advised to consider installing a cash machine at their site, as YourCash's experience in the UK suggests its machines produce results at the till.
A spokesperson for the firm said: "Retailers see multiple benefits after installing a YourCash ATM.
"In general, ATMs are proven to increase basket spend and drive higher footfall.
"For example a YourCash customer in Manchester told us that he can conservatively say that the ATM drives 15-20% of his footfall. YourCash customers with self-fill ATMs can also save £1,000s each year on banking fees. For example, a YourCash customer in Dudley saves 90% on their annual banking charges by recycling the business cash through the ATM."
In general, ATMs are proven to increase basket spend and drive higher footfall.
For retailers considering an ATM, YourCash said there are a few criteria that must be met, although all businesses are assessed on their own merits: "The store must have a good level of footfall coming into the business each day and if they're looking for a self-fill ATM, must have the cash to keep the ATM filled throughout their opening hours.
"YourCash also has flexible options when it comes to contracts, although the industry standard is an initial five year term which provides the retailer maximum benefit."
As far as the investment required from retailers to install an ATM at their site, the YourCash spokesperson said the firm covers the cost.
"At YourCash, we offer ATMs to merchants and their businesses free of charge. That means our proposition delivers return on investment from the moment it's installed.
"YourCash also covers all training, maintenance, servicing, consumables like receipt rolls and marketing materials are completely free.
"YourCash offers all of its merchants free training on using the ATM including any necessary site visits. We provide handy guides when required, keep merchants up to date with any updates and news and give them hands-on training if they need some help."