Value for money still important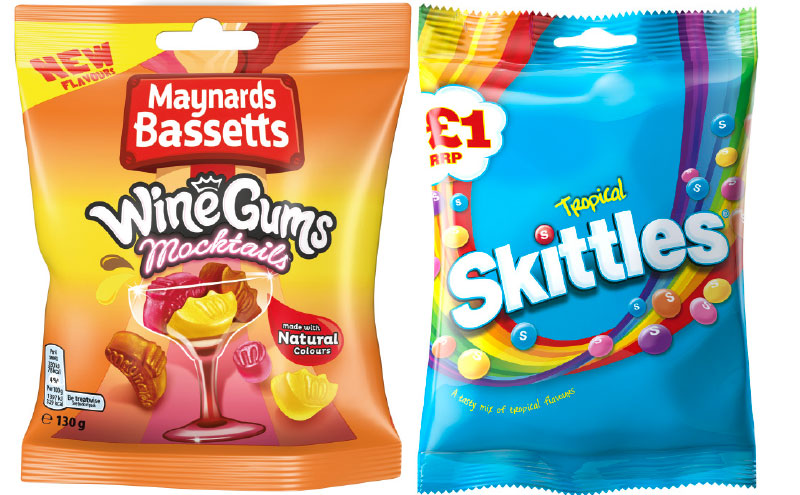 THE £1 price point is key to sales in bagged confectionery and this works even better when the price is displayed on pack, so says Dan Newell, confections marketing manager at Wrigley.
He said: "More than two thirds of shoppers buy PMPs in c-stores as competitive pricing encourages impulse sales.
"The £1 PMP hanging bags help retailers drive rate of sale by demonstrating value."
He added that with research showing that 60% of Skittles are consumed in the evening, the brand has become an important part of the big night in shop.

• Maynard Bassetts has expanded its wine gums range with the addition of a Mocktails variety.
Wine Gums Mocktails is the fifth innovation since Maynards and Bassetts joined forces in 2016 and will see non-alcoholic Strawberry Daiquiri, Pina Colada and Cuba Libre flavours added to the range of iconic Wine Gum shaped jelly sweets.
Senior brand manager, Marta Sanso, said: "Recent additions to the UK's number one candy bag range including Tangy, Tropical and Merry Mix candy bags have brought more shoppers into the market. Maynards Bassetts Merry Mix brought in more than 300,000 additional shoppers alone."