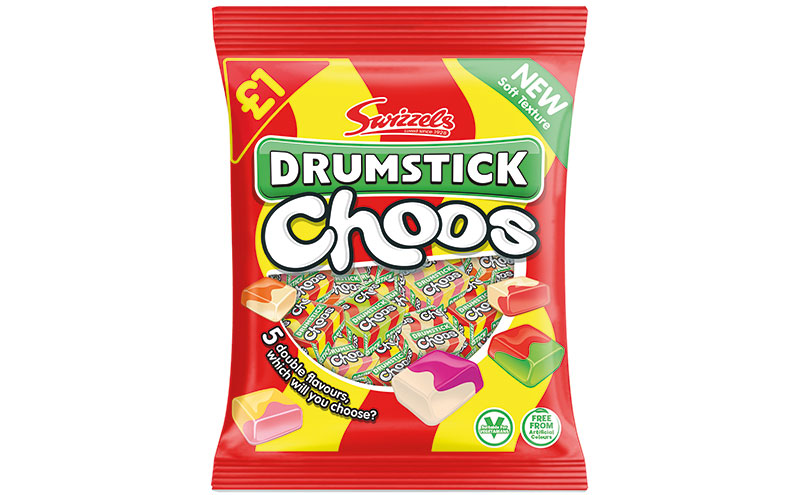 HANGING bags are driving growth for Swizzels according to figures sourced from IRI Marketplace.
Quoting data for the year to 31 December 2017, Swizzels said soft chew hanging bags are proving hugely popular, worth £97m and in +5% growth. which is good news for the brand's Choos range.
Available in Drumstick and Refreshers varieties, Choos have five flavours in every pack, each with a soft chewy texture that Swizzels reckons is in keeping with consumer demand for softer products.
And sales director, Mark Walker, said that the added £1 flash reassures shoppers of value for money.

He said: "When it comes to bagged confectionery, stocking best-selling lines is important.
"Swizzels' Squashies sharing bag range has seen phenomenal success. Now in its sixth year, Squashies boasts a growth figure of 62% and two of the top 10 bestselling sugar confectionery products in the UK are Squashies.
"Squashies is now the UK's fastest growing sugar confectionery brand, worth £36m, selling at a rate of one bag every second."