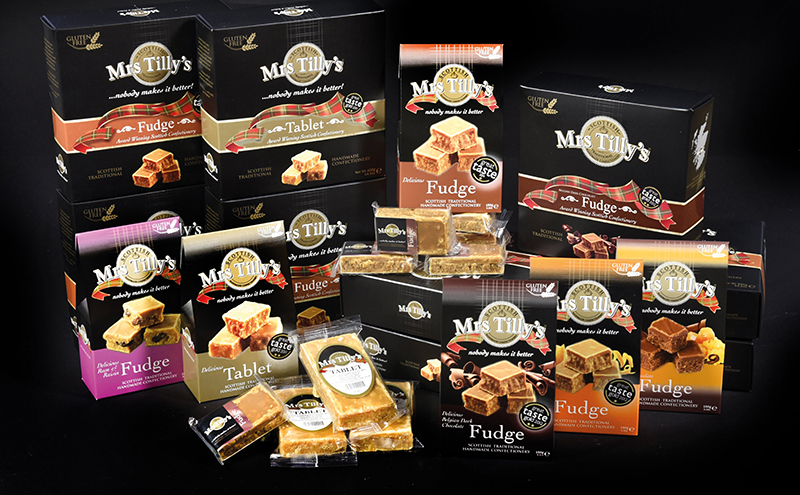 DESPITE what it calls a challenging year, Mrs Tilly ended 2017 being named Scotland's number one confectionery brand in the Kantar Scottish take home brands report.
Managing director, Blair Paterson, said: "The past two years have seen us make significant investments in our operational capabilities and with that program of investment in particular now coming to an end, this year will be very much focused on new product development.
"Our core range of Fudge and Scottish Tablet, will be refreshed to include exciting and innovative new varieties and we are finalising a new range that will include flavour combinations that will be first to market.
"Aligned to this we will also introduce a new range of traditional Scottish favourites that we believe will be popular with consumers, in the form of impulse bars and boxes."
Paterson said that over the past 20 years the Mrs Tilly's brand has worked to become synonymous with quality confectionery and as it looks towards the next phase of its development that attitude will remain at the forefront of its activity.
He added: "We are very fortunate that our consumers are extremely loyal to the brand.
"When you buy a Mrs Tilly's product you're looking for a traditional Scottish indulgent treat and you know the quality is going to be first class.
"Our Scottish provenance and family story also resonate well with consumers but we can't become complacent so it's important that we update and refresh our product ranges to ensure we maintain a strong position in what is, after all, a very competitive category."