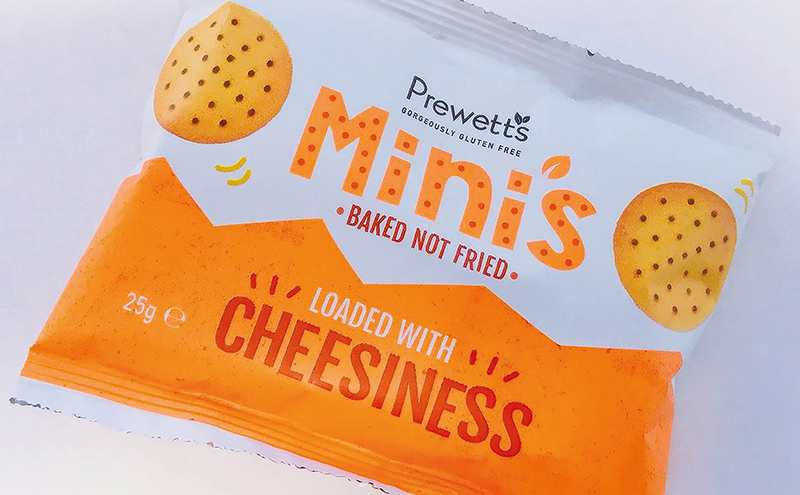 PREWETT'S has launched a new savoury snack product for the free-from market.
Mini's is a gluten free cheese biscuit that comes in five individual bags within a 125g outer.
Business improvement director for Prewett's brand owner Northumbrian Fine Foods said: "These savoury baked mini-biscuits are loaded with cheese flavour and are ideal as a lunchbox treat or an on-the-go snack.
"They are the perfect choice for gluten-free consumers looking for a delicious snack treat."