Firms make their thoughts known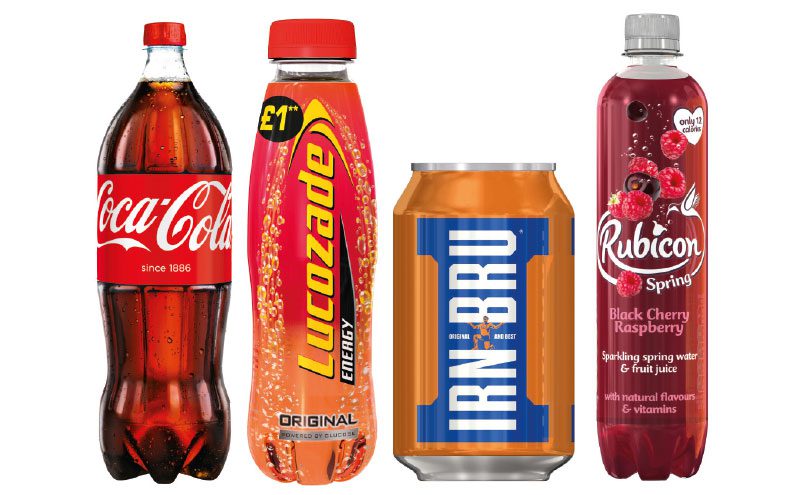 RECENT headlines may have all been about sugar but, putting levies and the health lobbies to one side, there's still a summer to be getting on with and Scotland's retailers need to be prepared if they're going to make the most of it.
Taking a look at the months ahead, some of the biggest firms in soft drinks have served up their assessment of the category as it stands as well as offering some suggestions on where the opportunities may be this summer.
• Scott Meredith, UK sales director at Lucozade Ribena Suntory, is clear on the effect rising temperatures can have on soft drink sales – and he's got the data to back it up.
"Numbers might not paint the whole picture, but the sketch suggests focusing on soft drinks sooner rather than later should see retailers standing in good stead.
"Summer is a key selling period for soft drinks in independents, as consumers look to refresh and hydrate on-the-go. In a typical year, 'drink now' soft drinks benefit from an average 17% retail sales value uplift from June to August, presenting an unmissable opportunity for retailers," he said.
Research shows the boost in summer sales actually begins in May and lasts until October.
"However, research shows the boost in summer sales actually begins in May and lasts until October, so these increased sales can be more prolonged for savvy store owners.
"For every one degree temperature change, soft drink sales increase by 1.6%, so it's hugely important that retailers' impulse soft drinks range is right, even this early in the year."
• The importance of the summer heat, even in Scotland, is not lost on Adrian Troy, marketing director at AG Barr. Despite a somewhat dreich summer in 2017, the sales figures quoted by Troy for last year make for encouraging reading.
"Summer is key to the entire soft drinks market and retailers need to ensure that their fixture reflects seasonal category uplifts in order to generate maximum profits.
"Over the 2017 summer period, the total soft drinks category indexed at 16% in Scotland with water, juice drinks and other flavoured carbonates seeing the biggest summer uplifts," he said.
With clouds and rain never really far away, Scottish retailers might be well justified in asking 'so when is summer'? In soft drinks terms, according to Troy, the critical period is June to August when demand for hydration and refreshment is at its highest.
And if retailers really want to cash in on that increased demand, Troy suggests playing it cool.
"The importance of offering chilled soft drinks cannot be overlooked. Consumers prefer their drinks to be chilled, with 'drink now' sales accounting for more than three quarters of all soft drinks sales in Scotland convenience.
"Open-deck chillers encourage people to buy more soft drinks as they are easier to shop and they enable you to display a large choice of chilled products."
Coolness is a virtue when it comes to the soft drinks category, but retailers shouldn't overlook the role of visual appeal during the warmer months.
• Amy Burgess, trade communications manager at Coca-Cola European Partners (CCEP) reckons a well-crafted display can bring a welcome lift not just to soft drink sales but basket spend more generally as consumers become increasingly social in the summer months – creating opportunity.
"Creating eye-catching displays can help increase sales, especially impulse buys. Additionally, cross merchandising soft drinks with barbecue items and food, and offering 'meal deal' type offers is a great sales opportunity for retailers, providing consumers with value for money.
"Displays could see best-selling soft drink brands like Coca-Cola, Schweppes and Glacéau smartwater stocked alongside products like burgers and buns, condiments and even disposable barbecues, enabling consumers to stock up on everything they need in one place," she said.
Summer social occasions don't just provide an opportunity to lift volume sales, there's also the opportunity to shift more premium products, as Burgess highlights.
"With many people hosting gatherings of family and friends, it's also worth focusing more on adult soft drinks, including bottles of Appletiser or Schweppes Sparkling Juice Drinks, which are ideal as consumers look for a premium drink to make their gathering feel more sophisticated."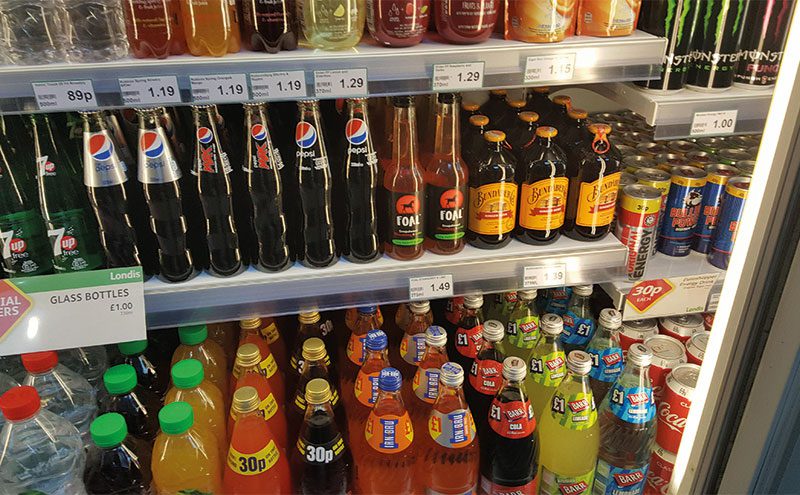 • Jen Draper, head of marketing at Franklin & Sons, agreed that the summer months provide plenty of opportunities to boost the performance of premium soft drinks in store, as adults seek out quality alternatives to alcohol.
"Non-drinkers do not want to feel like second class citizens – they still want the premium experience – even at home," she said.
"We foresee flavours becoming more important to soft drink consumers, with secondary and even tertiary flavours being demanded when the warmer weather hits."
One area where premium soft drinks and mixers come into their own is in the creation of cocktails and mocktails, with Draper suggesting this is good news for retailers.
"Cocktails are the chameleons of the drink world; they work in a number of settings, delivering different flavours to suit moods and seasons.
"Refreshing cocktails are popular during summer, and as we know that cocktail culture is growing year on year, we see cocktails becoming the drink of summer 2018.
"However for those who do not drink alcohol, offering cocktails just isn't enough. Mocktails have grown in popularity as people move away from drinking alcohol, and this is only set to increase in the warmer months as consumers demand complex but refreshing drinks," she said.
• Lucy Cottrell, brand manager at Halewood Wines & Spirits, whose portfolio includes ginger beer brand John Crabbie, also held up the non-alcohol drinking adult as an untapped market ripe for retail engagement through a well ranged and merchandised soft drinks offer.
"With recent stats from the Office of National Statistics showing nearly a quarter of adults in the UK avoid alcohol completely, it's going to pay dividends to bolster your range with premium, low-to no sugar options – make sure you think about flavours and size-formats to cater for all occasions," said Cottrell.
It's going to pay dividends to bolster your range with premium, low to no sugar options.
"It's important to clear out your slow sellers, extend your water range, increase low-sugar options to cater for the increasingly health-conscious consumer, invest in premium, and offer multi-buys to cater for those summer social occasions.
"It's also beneficial to ramp up the mix of flavours, particularly those associated with the season. For example, our John Crabbie Scottish Raspberry variant, inspired by the flavours of the countryside, is a perfect thirst-quencher for the summer.
"It can be a refreshing drink in its own right, a great substitute for the likes of flavoured cider, or an inspiring accompaniment for both white and dark spirits."
• Premium is definitely worth thinking about when building a soft drinks range for summer 2018 but retailers looking for real heavy hitters should also be on the look out for price-marked packs, as Scott Meredith explained.
"Price-marked packs are incredibly important when it comes to demonstrating value to soft drink shoppers.
"The soft drink market in independents and symbols is worth over £1.5bn with over half being driven by price-marked packs. Therefore, it's essential that retailers stock up on price-marked formats of the most popular impulse brands like Lucozade Energy and Ribena to drive sales in this area.
"We also know that price-marked soft drinks have a faster rate of sale than their non-PMP equivalents and this rate of sale has increased in the past year.
"What's more, stocking up on PMPs could be beneficial for sales elsewhere in store too. We know that 76% of convenience shoppers think that PMPs improve a store's overall price image, showing them clearly that they're getting the best value around.
"Providing a visibly low price on products across various categories will certainly encourage shoppers to spend more, particularly as the warmer weather brings more people into store.
"To help retailers benefit from PMPs' clear advantage in the market, PMPs are available across LRS's full range of leading soft drinks.
"Retailers should ensure they make the most of these formats to demonstrate to their loyal shoppers that they are getting the best value," he said.