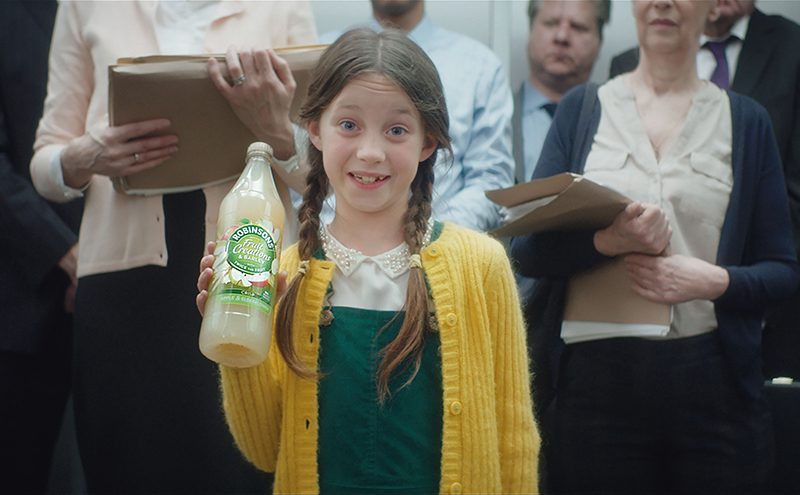 BRITVIC is aiming to bring refreshment to the nation through a new TV campaign for Robinsons with the launch of Fruit Creations, the first in a new range of products designed for grown-ups.
A new sub-brand for Robinsons, Fruit Creations is a range of fresh flavour combinations, each containing twice the fruit of its core squash range, designed to be perfect for pairing with food.

The new TV campaign features a young girl who introduces the benefits of the new range to surprised adults in a series of grown-up situations, such as in a boardroom.
Matt Barwell, chief marketing officer at Britvic, said: "With a staggering three million glasses of Robinsons squash being drunk every day in Britain, who better than our child squash experts to educate adults about the great taste of new Robinsons Fruit Creations?"