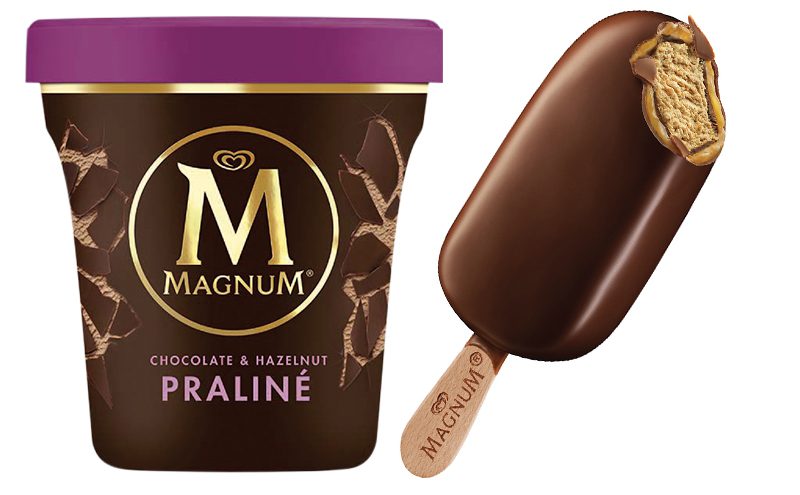 INDULGENCE is at the heart of the latest launch from Magnum as the Unilever-owned ice-cream brand extends its tub range with the roll out of a Chocolate & Hazelnut Praline flavour.
Tubs of the new flavour contain chocolate and hazelnut ice cream mixed with cracking shards and caramelized hazelnut pieces, which are encased in a Magnum chocolate and hazelnut shell, topped with a thick layer of chocolate.
Packaging for the new ice-cream tub has also been designed to encourage consumers to squeeze the tub and listen to the crack of the thick Magnum chocolate shell.
The 440ml tubs are priced at an RRP of £3.85.

Support for Chocolate & Hazelnut Praline, as well as the existing flavours in the range, comes in the form of a new TV advert which first aired in late January.
Alix Colin, brand manager for Magnum at Unilever UK, said: "The launch of Magnum tubs has been highly successful, with the Classic variant taking position as number one NPD in the luxury ice cream subcategory in 2017.
"We are excited to build on this success in 2018 with a new indulgent flavour inspired by luxury chocolate collections.
"Chocolate & Hazelnut Praline has been developed with special care and attention for a unique chocolate sensation in every bite to make it the ultimate night-in indulgence."