Weetabix rolls out a new flavour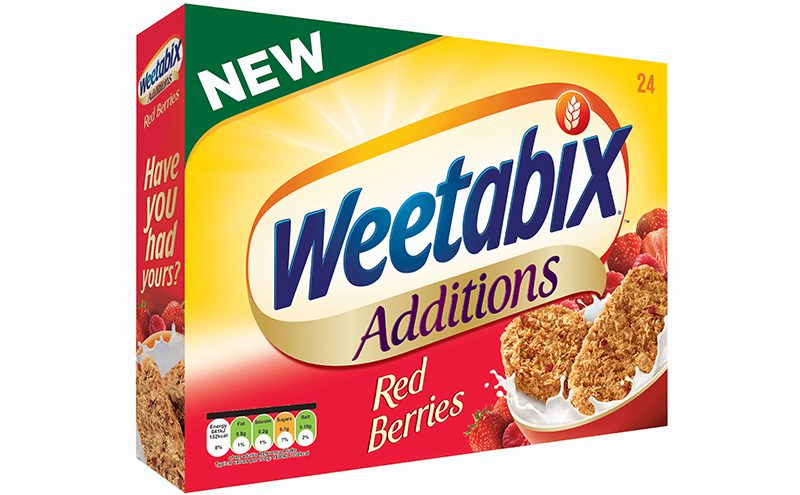 CONSUMERS looking to make a berry good start to the day can turn to the Weetabix Additions range, which now includes a Red Berries variant.
The new cereal flavour joins Coconut & Raisin and Apple & Raisin in the Additions range which Weetabix claims has already picked up £4.5m in value sales. Weetabix Additions Red Berries is priced at an RRP of £2.99 for a pack of 24 biscuits.
Support for the launch of Weetabix Additions Red Berries comes in the form of a major marketing campaign which will include TV advertising from March.
This campaign forms part of a larger step-up in marketing activity from Weetabix Food Company, which will see the cereal producer increase its TV spend across its portfolio by one third this year.
Charlotte Hunt, senior brand manager for Weetabix, said: "Weetabix Additions has been the most successful launch in the cereal category since 2012.

"We are excited about the opportunity that Red Berries will bring and look forward to maintaining the sales momentum throughout 2018.
"With taste the most important driver for consumers and with the popularity of the flavour, we anticipate Red Berries will be the biggest Additions launch yet.
"Whilst flavour is important, we know that consumers are increasingly making healthier choices at breakfast.
"Weetabix Additions taps into this trend, offering a nutritious start to the day, without compromising on taste – and we are excited about its future."