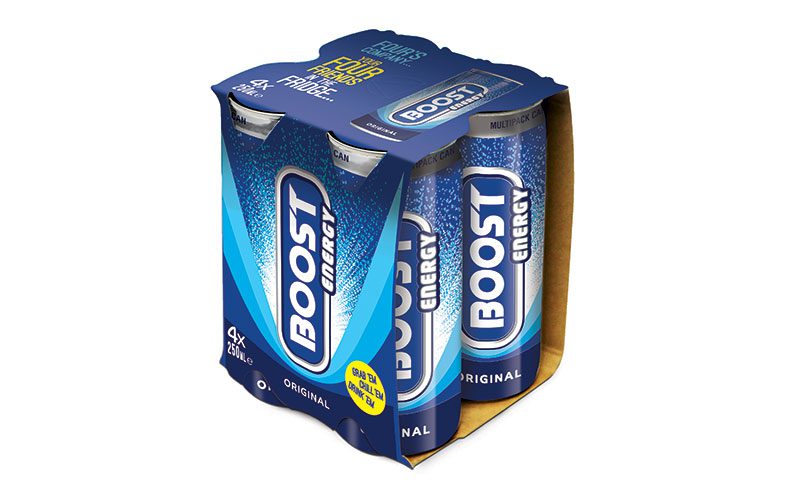 THE levy on sugary soft drinks that's scheduled for this April will not affect the price of Boost as the energy drink brand will be reformulated ahead of time.
Boost Drinks is reformulating all of its energy SKUs to 4.9g of sugar per 100ml ahead of the Soft Drinks Industry Levy coming into force, and the firm reckons this change in formula matches up to consumer demand.

Simon Gray, founder and managing director of Boost Drinks, said: "We are confident that this evolution of Boost will reflect what our consumers have been asking us for whilst still delivering a brand that continues to offer a great taste, great performance and excellent value for money.
"We remain fully committed to delivering Boost's core proposition around taste, energy and value."