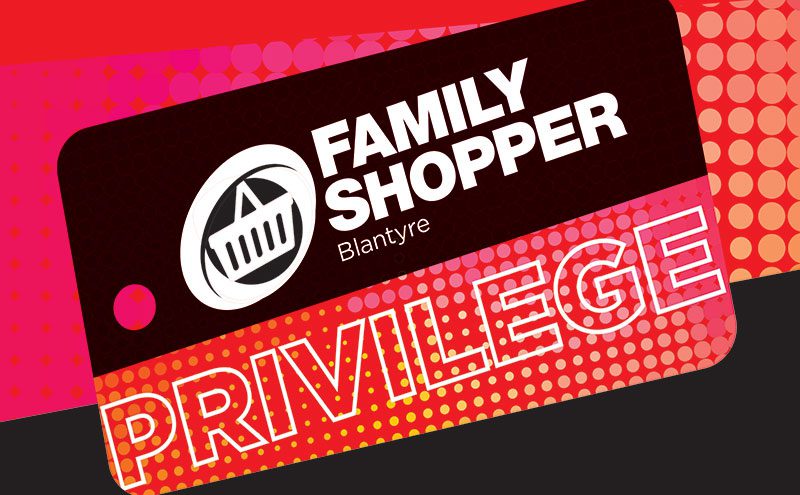 BLANTYRE-based retailer Mo Razzaq has gone digital at his Family Shopper store in Blantyre, teaming up with consumer insight firm Velocity Insight to roll out a new loyalty scheme.
Mo has been using Velocity's insight programme 'Darius for retail' to analyse his store's shopper data and create bespoke offers, which he said have not only benefitted his customers, but also allowed him to capture even more data from them which he has been able to put to good use.
Following a summer of data capture through deals and offers created using Velocity Insight store data, Mo has launched a new loyalty scheme called Privilege and – following a fanfare-filled launch complete with in-store POS and social media promotion – the new loyalty scheme seems to be working out well for the retailer.
"Already it's generating a strong, profitable revenue return through the fact that my Privilege customers are paying, on average, 35% more than the store average spend," said Mo.

"Actually, transactions have tripled since launch week and so I am ensuring I fulfil the promise that I wanted to deliver from Privilege.
"I've had steady week-on-week revenue growth, not just because I have Darius and Velocity as my partner, but because there is more cohesion around my communications.
"I've adapted my price labels so those items on exclusive offer for Privilege show both normal and Privilege prices.
"This is just an extension of the work I do with setting up my POS prices. But I also have used Velocity to create a design tool-kit that gives me complete control to promote new products or insert the Family Shopper offer that previously would have been sent as an early bird to my Privilege customers."