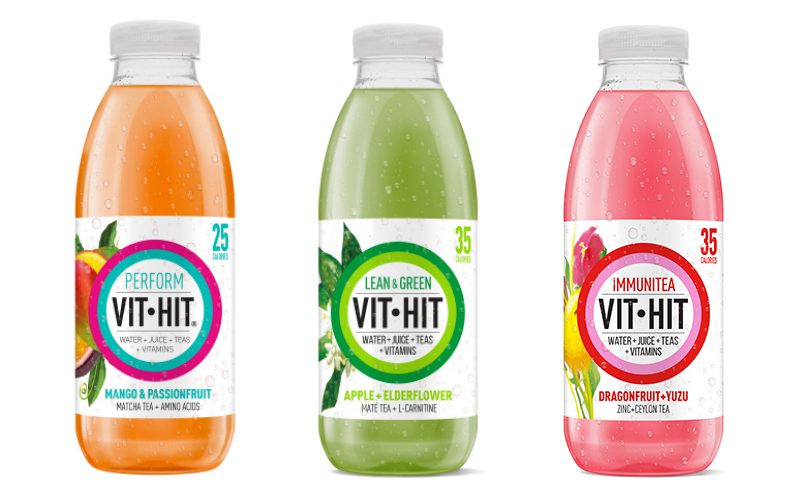 HAVING healthy products on the shelf looks like its going to be one of the secrets to success in 2018 and soft drinks producer Vitz Drinks reckons its ahead of the game.
The firm, which offers a range of vitamin and tea-infused soft drinks, has credited soft drinks growth in 2017 to a shift from the major firms towards low sugar options, a path which Vitz Drinks has pursued since its formation.
Flavours in the Vit-hit range include Berry, Dragonfruit & Yuzu, Mandarin, Apple & Elderflower and Citrus with each 500ml pack offering the recommended daily allowance of eight vitamins at fewer than 40 calories.
Gary Lavin, founder of Vitz Drinks, said the major soft drinks brands were pushed down the low and no sugar route by the approach of next year's sugar levy, while his own firm is already well placed to meet changing consumer demand.
"A focus on healthy drinks is coming to the forefront and soft drinks play a part in this," said Lavin.
"Vit-hit was the original innovator in the space; our low-calorie vitamin drink was created 17 years ago to provide an alternative to sugar-filled drinks. We think it's encouraging that the market is shifting in this direction.
"However, most importantly our drinks taste as good or better than sugar-filled alternatives."
"In the future we see many more mainstream producers creating low sugar alternatives to meet public demand. However consumers are becoming so much more educated about their choices and we need to be at the forefront of these healthy options."