PayPoint backs innovation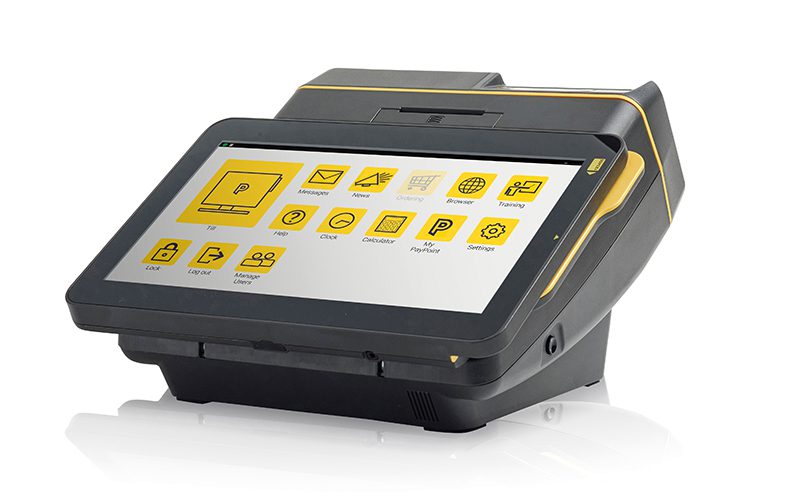 IF there is one thing that can be predicted with certainty it's that 2018 will see smartphones and other electonic devices increasingly integrated into consumers' lives, and the convenience sector looks set to be no different.
For many retailers, the days of old-fashioned tills are long behind but with innovations from contactless to Android and Apple Pay creating even more convenience for customers, EPOS systems continue to evolve, with firms engaging in something of a point-of-sale arms race.
One firm that's upped its tech credentials in recent months is PayPoint, and the firm heads into 2018 with a bullish outlook in terms of convenience.
PayPoint highlights research from IGD which suggests the UK convenience market will increase by 11.7% over the next five years to £42bn as evidence of approaching success, with shopper habits evolving away from the weekly shopping trip and more towards a 'little and often' approach.
In anticipation of an ever-increasing need for convenience, PayPoint recently updated its offer with the launch of EPOS Pro.
An upgrade to the firm's PayPoint One system, the new package rolls out with a bundle of tech-driven features including integrated contactless, Apple Pay and Android Pay, real-time sales and stock data displays as well as data storage and real-time cloud back-up.
This new technology equips retailers with data to understand their customers better.
Alongside the EPOS Pro, PayPoint's new mobile app offers retailers the ability to keep tabs on their businesses while on the move through mobile stock management functionality. Retailers using the app also have the ability to change prices and promotions instantly if their PayPoint EPOS system is paired with the app.
The app also has a scanning function which retailers can use to book in stock at cash & carry before returning to their store.
Steve O'Neill, group marketing director at PayPoint, said the firm is optimistic about its prospects in 2018, as it believes convenience is the market to be in – particularly for retailers who get on board with more recent innovations.
"This new technology equips retailers with data to understand their customers better.
"In 2017, we developed our EPOS services to give retailers the greatest-ever control of their businesses with the launch of EPOS Pro, a service which includes full front and back office functionality, including stock management, ordering, wholesaler links and news management.
"This new technology equips retailers with data to understand their customer better," said O'Neill.