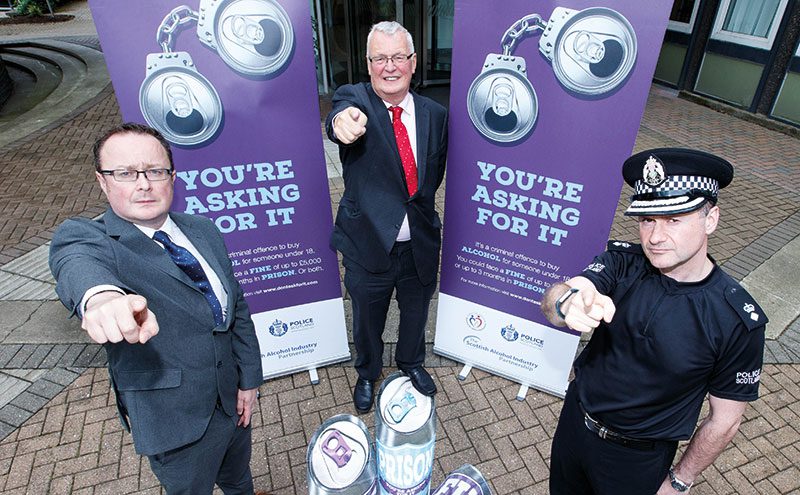 A PROXY purchasing campaign in North Lanarkshire has reported 38 adults caught buying alcohol for children.
The 'You're asking for it' campaign in North Lanarkshire has been driven by the Scottish Alcohol Industry Partnership (SAIP), Police Scotland and North Lanarkshire Community Safety Partnership with support from 74 retailers.
Police Scotland said that the campaign has contributed to a 51% reduction of reports of children drinking on the street.
Lanarkshire division commander chief superintendent Roddy Irvine said the campaign is a "successful approach that tackles a serious issue that affects our communities in Scotland".