A festive fifth-uplift for cheese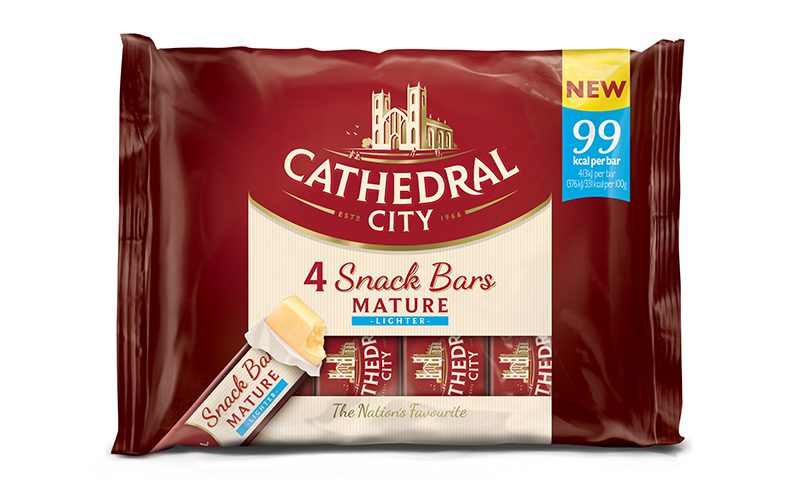 FROM Chitty Chitty Bang Bang on the telly to carol singers and kisses under the mistletoe, there's no shortage of festive cheese in homes across the country, and the same ought to be true for convenience stores.
For retailers, cheese is big business at Christmas, according to Jenny Blanco Barcia, senior brand manager for Cathedral City, who has highlighted the major uplift enjoyed by the category.
"Cheese sales enjoy a seasonal boost in the four weeks to Christmas, seeing a 21% uplift," she said.
"During the festive period, the category sees consumers trade up from everyday cheeses to more premium cheddar and speciality cheeses. In the four weeks to 31 December 2016 premium cheddar sales saw an uplift of 36% in value."
Premium cheeses come out in force at Christmas time but not everyone in the family is going to be game for a big bite of blue cheese and Blanco suggested retailers make sure to include branded cheese in their festive offer.
"While cheeseboard occasions abound at Christmas, versatile family favourite such as mature and mild cheddar still have a key role to play in everyday meal preparation and should remain on retailers' must-stock list."
Cheeseboards may make for an ideal post-dinner bite, but there's no doubt there can be a few hurdles to hop on the way to the relaxing stage of Christmas day.
To meet demand for customers looking for stress-busting shortcuts, Blanco suggested retailers look to formats that help reduce fuss in the kitchen.
"At Christmas-time, when consumers are busy celebrating with family and friends, convenient products such as sliced, grated and spreadable cheese become extremely attractive, as they help to cut time down during meal preparation," she said.