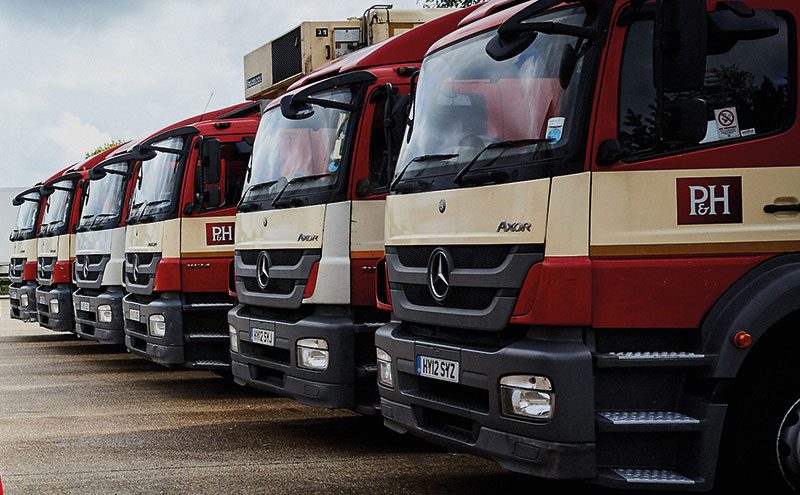 FINANCIALLY beleaguered wholesaler Palmer & Harvey has gone into administration in a collapse which has resulted in the immediate loss of over 2000 jobs.
In a statement, administrators PwC said it was unfortunate but necessary to axe around 2,500 of P&H's 3,400 strong workforce immediately. PwC said the remaining employees will assist the administrators in managing the activities of the business to bring about an "orderly closure".
Matthew Callaghan, joint administrator and PwC partner, said: "The Palmer & Harvey name has been a trusted partner for retailers and suppliers for nearly 100 years. This is a devastating blow for everyone who has been involved in the business. The administration team will focus on working with employees, clients and suppliers to facilitate a smooth and effective wind-down or transfer of operations over the next few weeks.
The now defunct P&H was the largest delivered wholesaler to the UK convenience market with around 90,000 customers ranging from small c-stores to the multiples. P&H's delivery network comprises 14 regional distribution centres supplying 12,000 product lines.
Despite the demise of the parent firm, administrators added they will continue to explore options for a sale of P&H subsidiary businesses P&H Direct Van Sales Limited, P&H Sweetdirect Limited and P&H Snacksdirect Limited.
The collapse of P&H follows a summer of speculation around the future of the wholesaler, which owed a debt of £60m to tobacco firms Imperial and JTI. Potential P&H suitors reported over the summer included Sainsbury's and, most recently, private equity firm Carlyle which entered a period of exclusivity with the wholesaler in October.

In a statement, Imperial commented: "In October 2017 Palmer & Harvey entered a period of exclusivity with the Carlyle Group with the intention of securing significant capital investment. We are disappointed to learn that despite Imperial's on-going support, the Directors of P&H have today appointed administrators.
P&H has been a long-standing trading partner in the UK and for several months Imperial has been working to find a solution that provides the business, and its employees, with a sustainable long-term future. Imperial was prepared to explore further alternatives and is disappointed that the other parties have been unable to pursue these to a successful conclusion."
P&H's fall into administration comes exactly one fortnight on from the release of the Competition and Market Authority's report issuing a provisional green light to a merger between the wholesaler's largest customer – Tesco – and rival wholesale business Booker.
In its report the CMA acknowledged that a merged Tesco and Booker would "likely to have an increased incentive to shift purchases away from P&H", but added that there would continue to be "sufficient options" for the wholesale supply of tobacco.