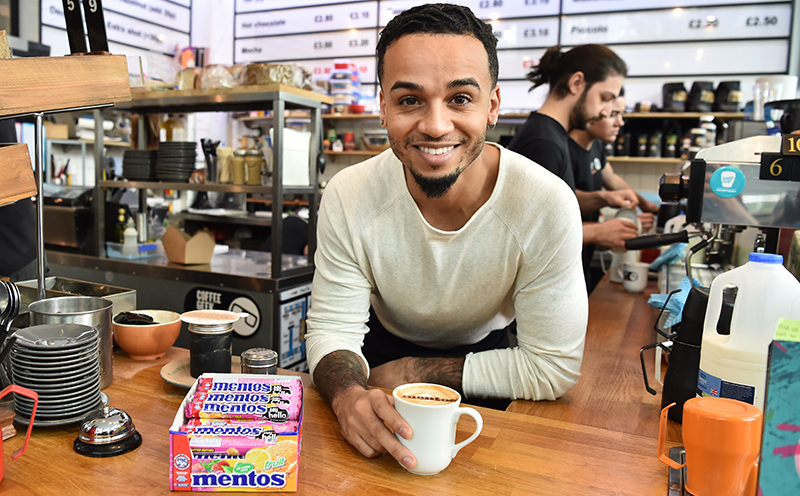 TODAY marks World Hello Day (21 November) and Mentos has chosen to celebrate the occasion with the launch of a new campaign to promote its limited edition Say Hello mint and fruit rolls.
The brand is encouraging consumers to participate in 34 different shareable challenges ranging from a moonwalk to a rock, paper scissors battle as instructed on by the limited edition sweets.
As part of the campaign, Mentos has joined forces with Strictly Come Dancing star Aston Merrygold to produce a short video showing the singer using Mentos Say Hello candies to encourage consumers to step out of their comfort zone.

Ruxandra Maria, brand manager for Mentos said: "Building a rapport with customers is absolutely essential for those looking to boost shopper loyalty. Mentos Say Hello candies are perfect for keeping behind the till and offer to regular or new customers – they are a fun challenge to say hello and connect with others. Not only will the fun challenges raise a smile, they'll likely inspire you to exchange more than just pleasantries.
"We have bespoke POS and CTUs for any retailer interested in stocking them. There's a lot of fun to be had in-store, please feel free to take part in your own World Hello Day challenge and Say Hello to ten new customers."
World Hello Day was founded in 1973 following the conclusion of the Arab-Israeli War. The objective of the day is to say hello to ten people, a goal which the founders set as a message for world leaders to use communication to settle conflicts.