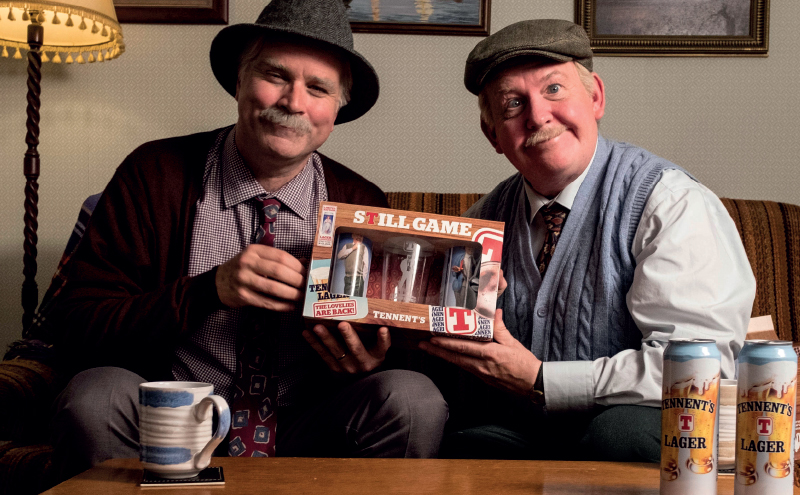 TENNENT'S Lager has partnered with one of Scotland's best-loved sitcoms, Still Game, to add two more well-known faces to the list of Tennent's Lager Lovelies – Jack Jarvis and Victor McDade.
Alan McGarrie, head of UK brand marketing at Tennent's, said: "We're massive fans of Still Game at Tennent's so this special-edition pack is very close to our hearts.
"While we've no plans to bring back the Lager Lovelies in their original form, this was an opportunity to see Scotland's two favourite pensioners in a situation nobody could have imagined – so it was too good to pass up."
Limited packs can be ordered exclusively through flavourly.com.
As Scottish Grocer went to press, the website was out of stock, but promising to make more available in the immediate future.