Bringing bargains to Barrhead with Day Today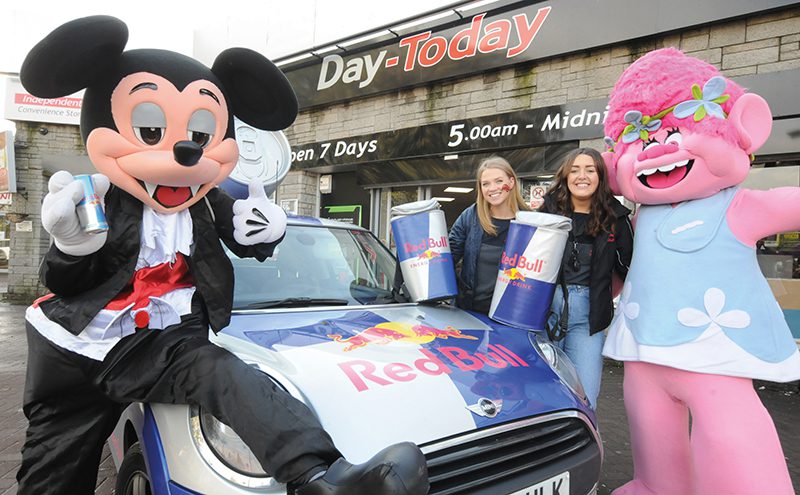 COLOURFUL characters and unbeatable bargains were out in force at Day Today Barrhead Road's fun day last month.
The community event was held both to celebrate the store's transformation into a Day Today Elite and to capture the attention of local residents, and is one of a number of fun days held at stores in recent weeks to welcome them to the Day Today family.
As well as cartoon characters, free food, balloon modelling and face-painting, the store played host to a number of suppliers and partners including Red Bull, Whyte & Mackay and the SGF Healthy Living programme.
Prizes up for grabs included a new TV, bottle of champagne, tablet and vouchers, while a number of one-off deals, promoted in a 6,000-strong leaflet drop, brought in a stream of customers.
These included the likes of Golden Wonder 6-packs for 75p, Tennents 4-pack for £2.99 and 2L bottles of Irn-Bru for 69p.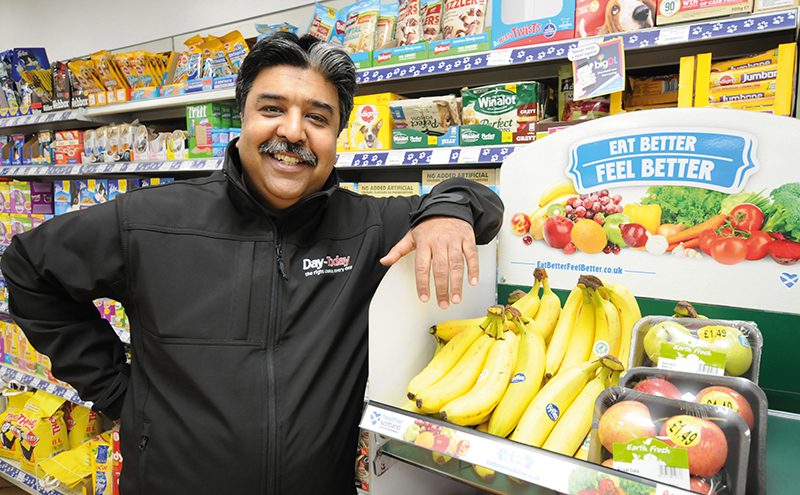 The Barrhead Road store, near Silverburn in Glasgow, was previously with Spar, but owner Asif Sharif said he switched to Day Today because he wanted to offer more competitive pricing.

"One of our first promotions with Day Today was Toffypops, price-marked at £1, on sale for 39p. We had customers coming up to the counter to tell us we must have made a mistake. As soon as we put the promotions on, customers asked us if we were competing with Tesco now. That's the difference," he said.
"When you're Spar, you're competing with Londis, KeyStore and the rest of the symbols. When you join Day Today, your prices are supermarket prices."
Along with Bourtreehill in Irvine and Cathcart Road in Glasgow, Asif's Barrhead Road store is said to be a prime example of the latest wave of Day Today openings, typified by proactive, forward-thinking retailers.
"We're taking the business to the next level," he said. "We've just been approved for a Post Office. Once we get that running we'll make a song and dance about that as well."