R&D centre renamed after a biscuit legend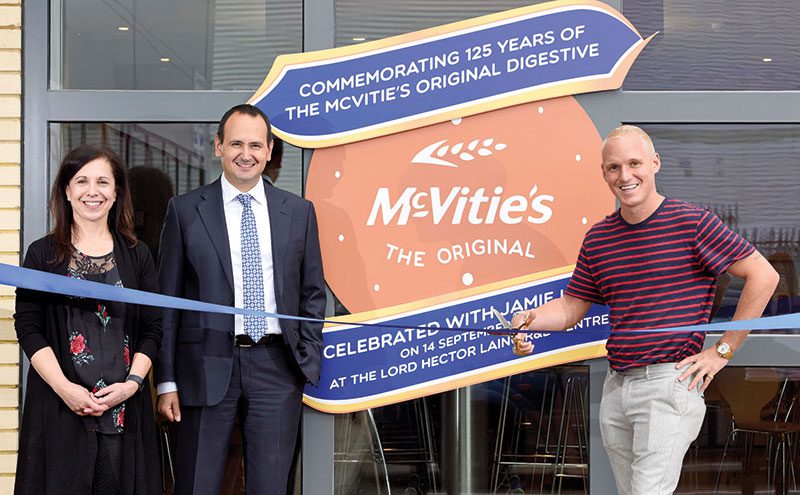 IT looks like there should be plenty in the NPD pipeline from global snacking giant Pladis, parent company to McVitie's brand owner United Biscuits, which has upgraded its research and development facility in the UK.
Since mid 2016, Pladis has invested in two specialist baking and chocolate research and development centres in the UK and Belgium, as part of the firm's global expansion strategy; it also has a third R&D centre in Turkey.
To coincide with the ramping up of R&D activity, Pladis has renamed its baking R&D centre in High Wycombe after Lord Hector Laing, the grandson of Alexander Grant, inventor of the McVitie's Digestive biscuit, who served as chairman of United Biscuits from 1972 to 1990.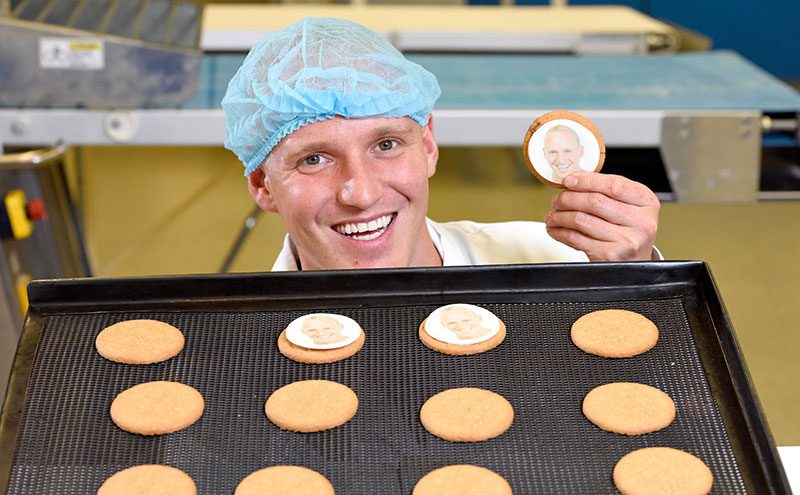 To mark the renaming of the site, and the 125th anniversary of McVitie's Digestive biscuits, Jamie Laing (above) – great grand-nephew of Lord Laing of Dunphail, was on hand to unveil a plaque in honour of the late chairman.
Pladis chief executive Cem Karakas said that by naming a key business centre for the company after one of the "most important people in our company's history", the firm brings together its history and vision for the future.
"Central to our company's story is the contribution of our founders and generations of employees who created our rich heritage.
"Just like us, they worked to create little bites of happiness for people everywhere to enjoy and their legacy continues through our R&D work today."
Commenting on the company's expansion of its R&D facilities, Nina Williams, chief research and development officer at Pladis, said: "Smart investment in R&D is pivotal in helping us capitalise on consumer insights and changing trends as we rapidly expand into new markets with our brands and portfolio of products.
"We're building on our brands' heritage and introducing the right range of skills and technologies to re-engineer and re-envision our future, and to be the fastest innovator in our industry.
"From the boardroom to the factory floor we are bakers and chocolatiers first and we know that with our R&D centres and an appetite to explore and create, our global family is the perfect place for talent to thrive."