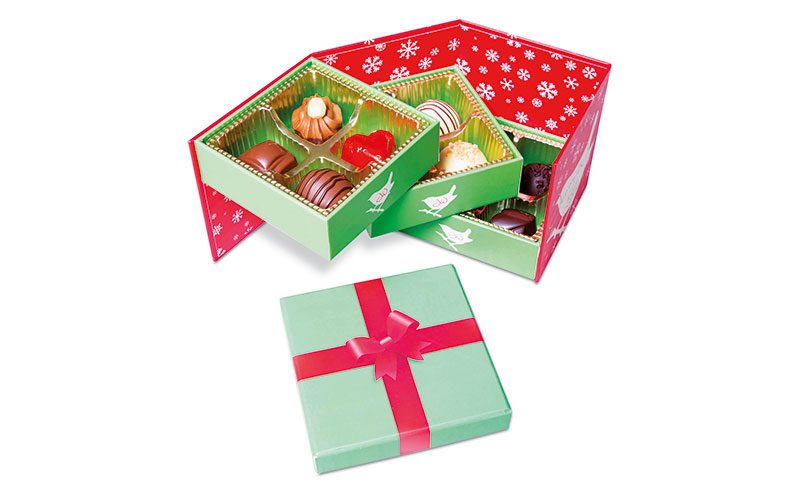 JENNY Wren has introduced its first-ever Christmas box for what it calls the 'neglected' sub-£10 gifting category.
Based on a three-layered folding format, the 'Christmas Collection' features 12 hand-finished Belgian chocolates and truffles.

The launch coincides with Jenny Wren being the only independent chocolatier to feature in Palmer & Harvey's Christmas catalogue.
MD Mike Stainfield said: "We all know that giving and sharing chocolates at Christmas is a huge opportunity – but mid-range is poorly served and that's where we slot in. We make the only chocolate gift boxes that you can buy for under £10 and still get a 'wow' from the recipient. Add in some quality Belgian chocolates – and given the success of our existing gift box – and we've no doubt that this will prove a big hit at Christmas."