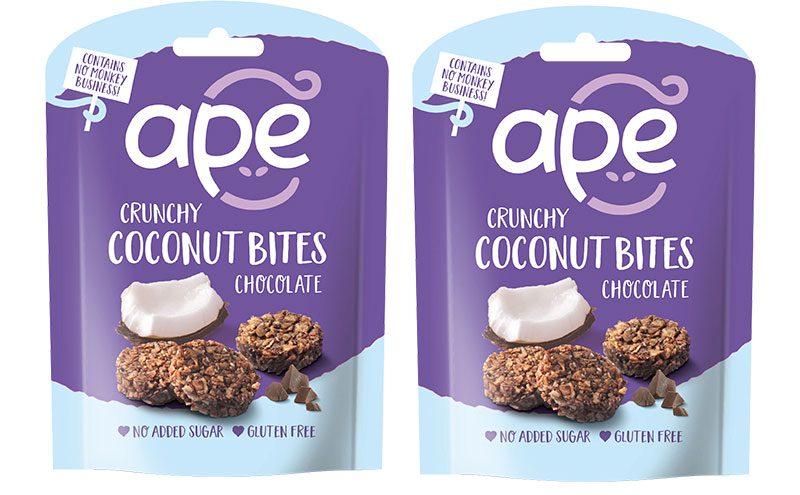 COCONUT snack brand Ape Snacks has expanded its Crunchy Coconut Bites range with the launch of a new flavour ideal for chocolate lovers.
New Crunchy Coconut Bites Chocolate is being positioned by Ape Snacks as ideal for hitting the spot at the "3pm slump", or as a healthier after-dinner treat.
The new flavour mixes small pieces of Ape Snacks' Coconut Curls with tapioca before the bites are dried.
As with the entire range, Crunch Coconut Bites Chocolate contains no added sugar while being both gluten free and suitable for vegans.
Other flavours in the range include Crunchy Coconut Bites Chia, Crunchy Coconut Bites Natural and Crunchy Coconut Bites Sesame.
Zack Nathan, founder of Ape Snacks, said: "With the Bites proving so popular since the launch, we saw it as a natural step to expand the range.
"It's often difficult to find mouth-watering treats that fit in with a healthy lifestyle, however the chocolate variant is the ideal nutritious snack to please that sweet tooth so many of us have."