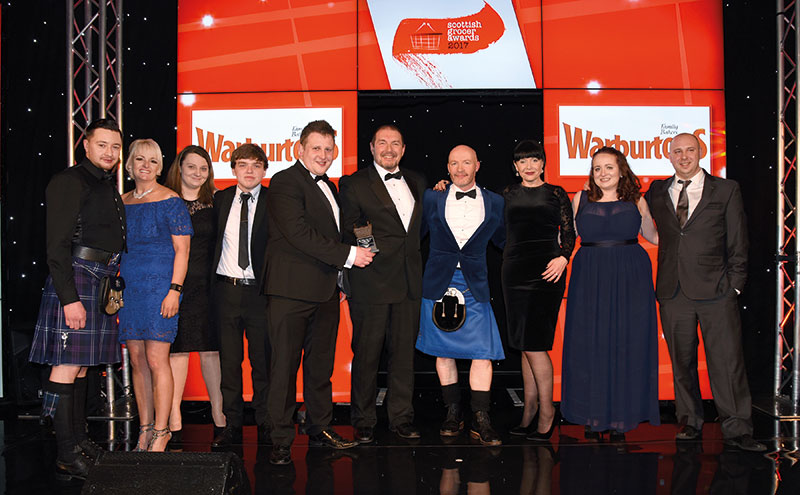 IT was certainly a night to remember for Giacopazzi's, Sands House, Kinross, back in March when the new Nisa store's staff stormed the stage, collecting two trophies at the Scottish Grocer Awards (you can read more about one of them here).
We're now on the lookout for the 2018 Scottish Grocer Awards winners and if you think your store has what it takes, we want to hear from you.
With over 20 categories designed to cover virtually every aspect of independent and convenience retailing, the Scottish Grocer Awards gives the industry the opportunity to celebrate enterprise, commitment, innovation and community.
The entry brochure was published with Scottish Grocer last month. You can get a copy by calling 0141 567 6041 or enter online here.
Deadline for entries is Friday, 3 November 2017. So don't delay and don't miss out!