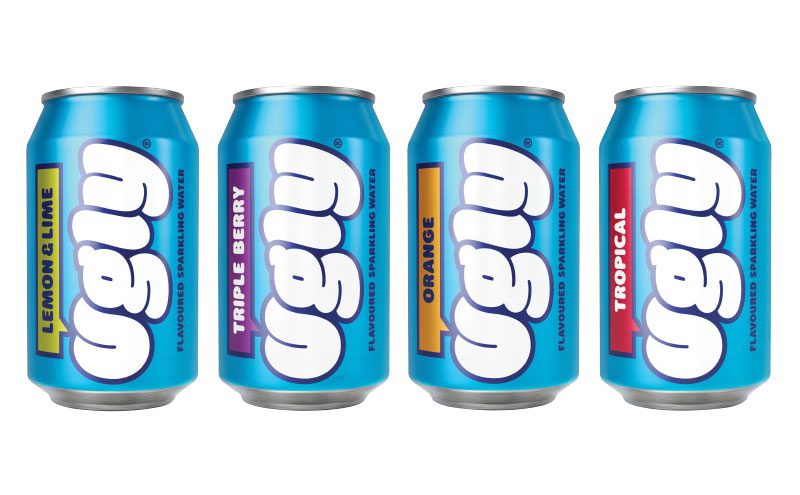 UNSWEETENED fruit-flavoured sparkling water brand Ugly Drinks has more than doubled its range with the addition of three new flavours.
The new variants, Triple Berry, Orange and Tropical, join existing Lemon and Lime. Each drink is made up of sparkling water infused with subtle fruit flavours without the addition of sugar or sweeteners. All four flavours are calorie free and contain no carbohydrate, fat or salt.
Ugly Drinks' range expansion coincides with a rebranding produced in partnership with independent brand design agency Jones Knowles Ritchie, with the goal of grabbing the attention of young adult consumers.
The launch of Ugly's new packaging and flavours is being supported by a marketing campaign that includes in-store activity and digital media as well as trade and consumer shows.

Hugh Thomas, co-founder of Ugly Drinks, said: "Millenial consumers today are looking for transparent and authentic brands and in the soft drink sector that can be hard to find.
"They're already moving away from traditional sodas and carbonated soft drinks but they struggle to find brands that really communicate with them in the space.
"So that's what we are here to do, under our new brand positioning 'The Ugly Truth'. With no sugar, no sweetener, no calories and no artificial ingredients, Ugly Flavoured Sparkling Water provides that perfect ice-cold can moment without the guilt."