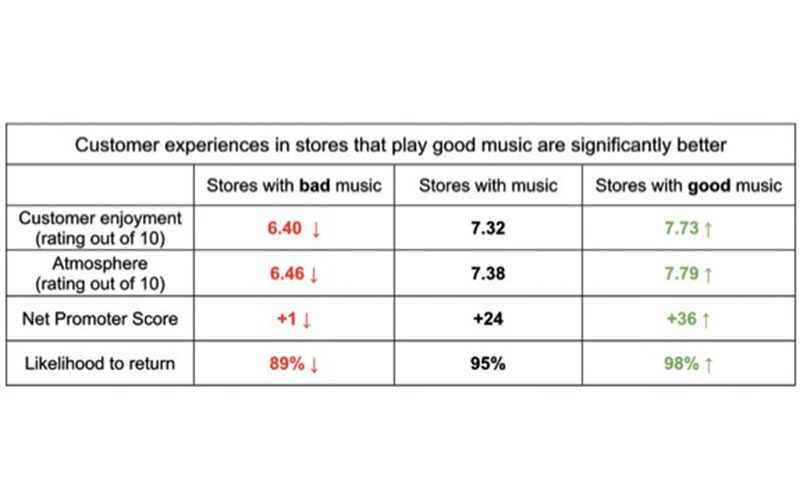 NEW customer research commissioned by licensing bodies PPL and PRS has revealed that stores playing music are more likely to be recommended by customers than those that don't.
Figures released by the licensing bodies also suggests that customers visiting stores with music were more likely to enjoy their visit, with survey respondents reporting that they are more likely to return to those retailers again.
The research, conducted by Market Measures, found 82% of those surveyed believe music improves the atmosphere in retail stores with 79% enjoying music when shopping. Of those surveyed, 66% said they think more stores should play music with 62% reporting that they are more likely to stay longer in stores that play good music.
Peter Leathem, chief executive at PPL, said: "These findings illustrate the important role music can play in creating the optimal retail customer experience.
"What's interesting is that some of those surveyed specifically said that stores should play music which is relevant to the brand and the customers who shop there.
"This shows just how music savvy customers are these days, and highlights the importance of a well-planned music strategy to satisfy customer demand for good music."
Paul Clements of PRS for Music said: "It's great to see that music is as popular as ever in the retail space and can have a real impact on customer satisfaction.