New brand from Clearly Drinks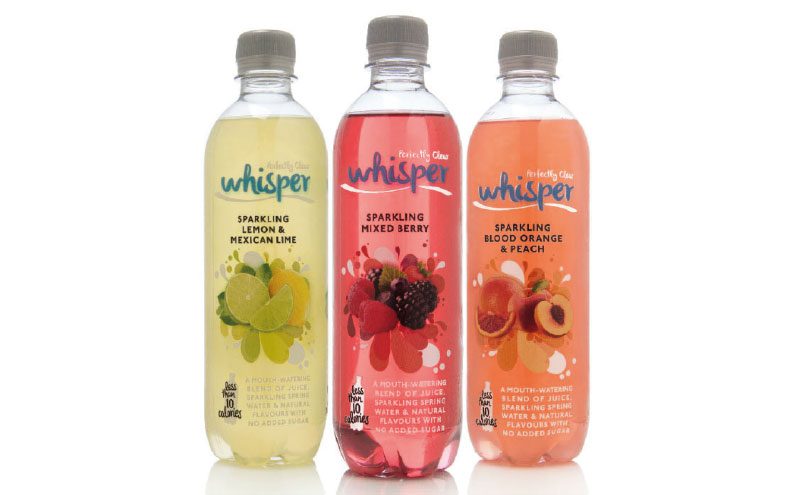 THE firm behind flavoured water brand Perfectly Clear has launched a new juicy water brand aimed at tapping into growing demand for juice-added water.
Available in three flavours – orange & peach, mixed berry, and Sicilian lemon & Mexican lime – Whisper is made with real juice and bottled at source, boasting fewer than 10 calories per bottle.
Packaging for Whisper comes in the form of a transparent 500ml bottle which brand owner Clearly Drinks reckons will provide shelf stand-out by showing off the liquid's fruit colours, attracting consumers on the go.
Clearly Drinks is rolling out Whisper at an RRP of 79-89p.
Finn O'Driscoll, chief executive of Clearly Drinks, said: "Today's consumers are increasingly keen to limit their sugar intake, and they want a choice of invigorating, rehydrating soft drinks that won't compromise their healthy lifestyles.

"We've developed Perfectly Clear Whisper to meet these needs.
"Each fresh flavour was chosen based on consumer feedback, and the initial response to the product has been really positive."
Clearly Drinks entered the no-added-sugar market in 1994 with the launch of Perfectly Clear flavoured water.
Perfectly Clear contains zero sugar and is accredited by Sugarwise, a scheme that independently verifies sugar content claims made on-pack.