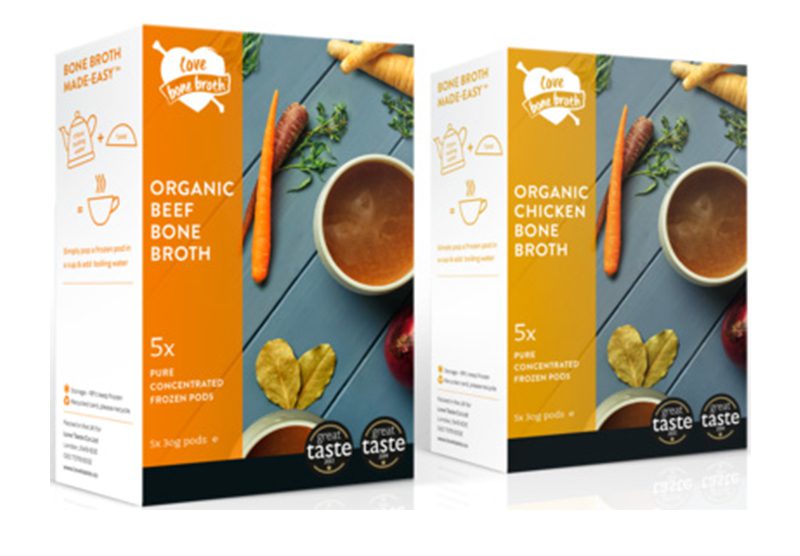 LONDON-based firm Love Taste Company is bringing some hot beverage trends from overseas to British shoppers with the launch of a new range of bone broths.
Available in Organic Beef and Organic chicken flavours in box packs of five, Love Bone Broth comprises a frozen pod which, when hot water is added, transforms into a hot bone broth drinks.
The bone broth recipe is said to have been created by Love Taste Company founder Richard Canterbury with help from a former head of development at Heston Blumenthal's three Michelin star restaurant The Fat Duck.

Canterbury said he believes there's scope for bone broth growth in the UK, with the drink said to have gained popularity in New York.
"We are always looking at new markets and ways to develop new products and the reaction we've had to the bone broth so far has been phenomenal," he said.