Retailer Rana Ali has carved himself out a slice of countryside life with a move to the village of Errol in Perthshire after close to seven years at his shop in Carmyle in the east of Glasgow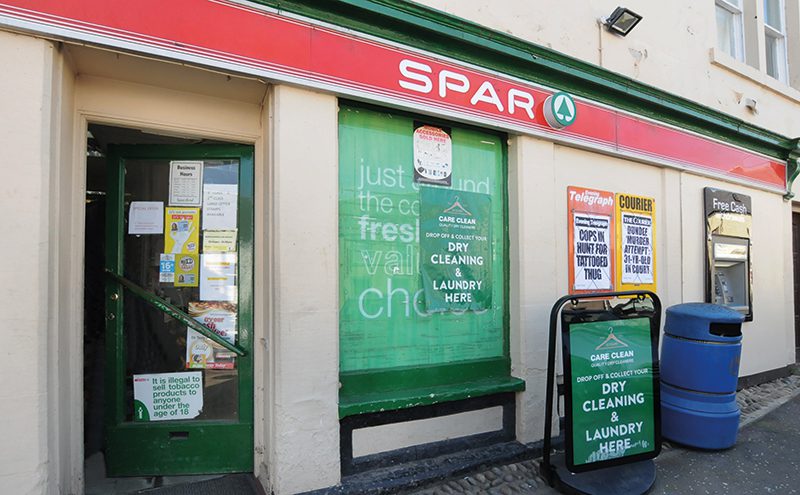 IT may only be about an hour and a half up the road, but Rana Ali's Spar store in the Perthshire village of Errol can feel like it's a million miles away from his previous shop in Carmyle in east Glasgow.
Rana left the bustle of the greater Glasgow conurbation behind for quieter pastures after close to seven years in his previous store, and nine months into the new job he's pleased with his decision to enter rural retailing.
"I moved because I wanted to have a proper convenience store," he said.
"I was mostly doing newspapers and a small bit of grocery in my last shop, but I wanted a proper convenience store with off-sales. I couldn't have off-sales there because there was too much competition in the local area. Then I found this opportunity."
Rana is certainly doing off-sales now with a large chiller well-stocked with beer and cider as well as a decent selection of wines – a range that's indicative of the change in clientele.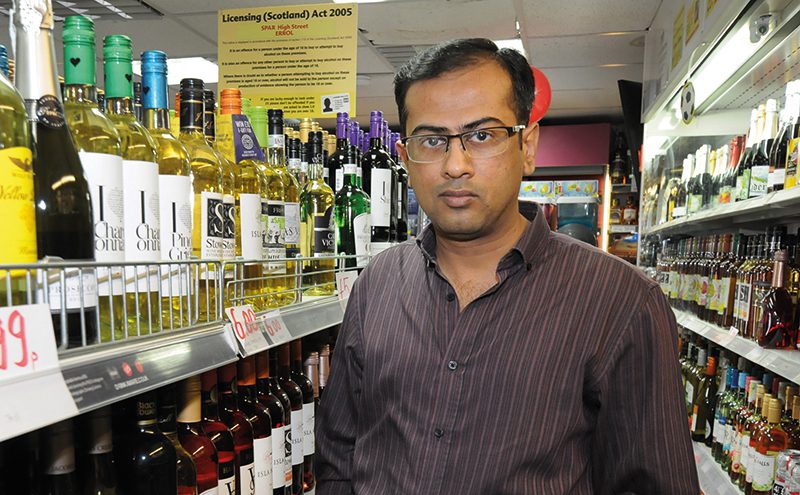 Sourcing stock from CJ Lang as well as United, with the occasional top-up from Batleys and Booker, Rana is now serving a different kind of customer, with needs beyond his previous staples of news and tobacco.
"People treat my store like a small supermarket," he said.
"Mostly people come here for bread and milk, papers and cigarettes. My chilled and frozen sections are also busy, a lot of people want ready meals.
"I'm thinking about expanding the range, I want to concentrate on chilled. I'm going to try and expand with a new chiller and I also want to focus on soft drinks."
With a wealthier countryside clientele shopping for groceries, Rana reckons there are less headaches to be had in his new store, and the reduction in competition is proving a benefit.
"I'm happy here because there's not a lot of competition. It's the countryside and mostly my customers are farmers and tourists. Then there's people who come over from Europe to work for the farmers," he said.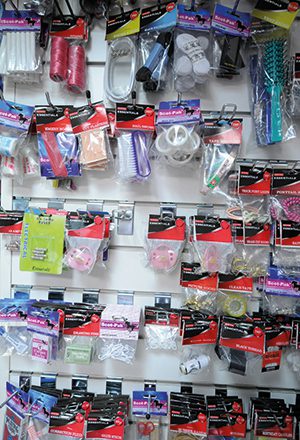 With one other store in Errol, Rana could be forgiven for slowing down, but the retailer has been energetic since taking charge of the store last October, having already made some major changes and with more on the way.
One big boost for the store, and for the village as a whole, is the recent installation of an external ATM providing free cash withdrawals.
Rana said he opted to install an ATM because there was only one other site in town, at the local post office, which is scheduled to close in the near future.
"I thought, we may need an ATM here. When I told the customers they were very excited. When I updated the village Facebook page they were thanking me and appreciating it," he said.
Social media has been another area were Rana has pushed the Spar store forward. The retailer is a regular updater, and he's keen to pick up deals from wholesale and pass the savings on to his customers, driving up footfall in the process.
"I pick up a lot from the cash & carry and sometimes I'll pick up a new product. Last time I bought 65 boxes of chocolates and put them on offer. Usually they would sell at £5 but because I got them on offer I sold them for £2, which is a good price. When customers saw the deal they were very surprised. I put it on Facebook and customers were coming in and not buying one but three, four, five," he said.
One of the big advantages to using social media to communicate offers to regular customers, according to Rana, is that it gives him the knowledge that his promotions are landing in front of the eyes they need to.
"With leaflets you depend on the paper boys, and you don't know how well they deliver them, but with Facebook, you can put the promotion up and suddenly now all the customers can get it."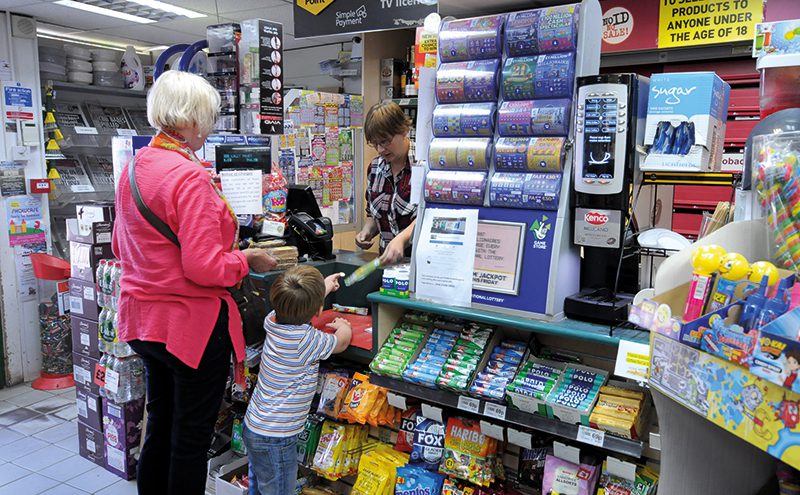 Rana's eagerness to hunt down offers for his Facebook page is one of many tips he said he's picked up from attending numerous trade shows and reading a wide range of retailing publications.
A member of the NFRN, Rana said one of the last tips he picked up at the trade group's Birmingham conference involved broadening his grocery offer with some international flavour, a move which he plans to implement soon and that he believes is particularly suited to his store.

"In the summertime, because it's mostly farm labourers for four months or so, we get a good quality customer from outside visiting here. I'm looking to put in a continental food section, like a Polish food section, because there's demand for that during those months," he said.
Rana doesn't just plan on appealing to the village's Polish community either. He has also identified demand for a gluten-free and allergen-free range, the kind of product that may not have sold so well in his Carmyle newsagents but which he reckons will be a hit in Errol.
"I'm looking to introduce a gluten-free and allergy-free range because there's popular demand I'm looking to add it because of an experience one retailer shared at a recent trade seminar," he said.
Not shy about adopting good ideas from other retailers, Rana is also preparing to draw on his own background with DIY products to provide a service he reckons will be welcome in the rural village.
Rana's previous store stocked a variety of DIY and homeware SKUs although demand and space restrictions didn't make the range all it could be.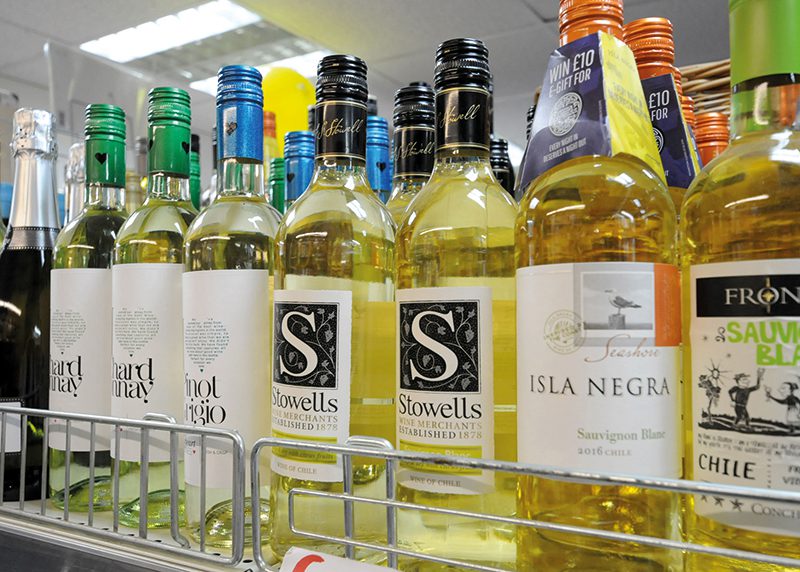 However, with quite a distance to the nearest supermarket, Rana reckons there's a gap to fill with household staples and hardware supplies, and he's the man to fill it.
"First of all, the supermarkets are too far from here. There's only two shops in this village and both are convenience stores," he said.
"There's very high demand for DIY stuff, tools and household things, so if I add these kind of things maybe I can raise my sales.
"I have a plan to do that because I already have experience with DIY."
It wont just be the customers who will be getting the tools out of Rana's Spar, as he also has plans to get started on a refurbishment in two months' time.
On entering Spar Errol, some fixtures and fittings can appear a little tired, but there's potential which Rana hopes to extract.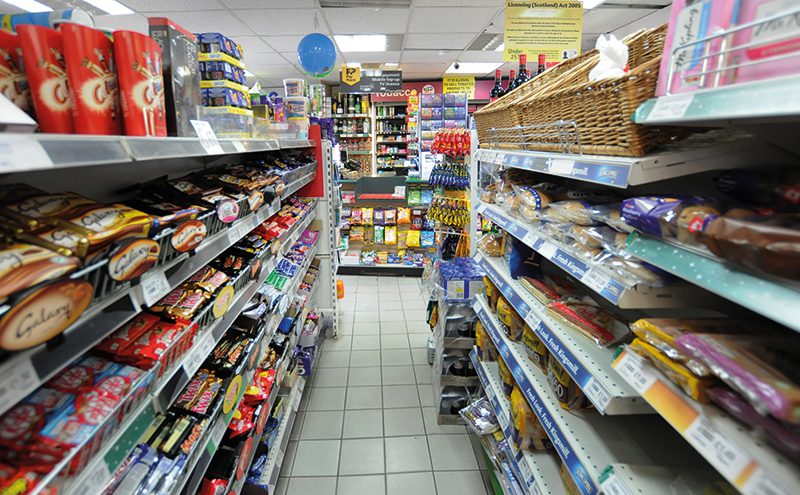 The cavernous nature of Rana's store, which has one main room leading into two smaller rooms to the rear of the shop, will allow him to concentrate his refurbishment budget on creating a great first impression by weighting his efforts on the most heavily-shopped areas.
"For the refurbishment, I just want to do the front of store from scratch so that when customers come into the shop they get a surprise. That's the first thing they see and I think the other two rooms are OK."
The refurbishment isn't the only development that could improve fortunes at Spar Errol. Rana said that after a decade of planning wrangling, the local authority has given the green light for a major housing development that, if it comes to fruition, could put Spar Errol in the catchment area of 500 households.
If everything goes to plan, the store could see a major uptick in footfall in three or four years' time, but Rana reckons he'll be ready.
"It could put a bit of pressure on my shop, but I'll be prepared," he said.
Whatever the outcome of the nearby housing development, which Rana acknowledges isn't too popular with many of his customers, the retailer is optimistic about his future.
Moving into rural retailing has been a big step for Rana, but with one hurdle hopped he's already got his eyes on expansion, with the possibility of a second store in the not too distant future.
"I'm trying to expand. The first shop is always a bit difficult, but the second is easier. My fear is gone now so I'm looking for somewhere else, somewhere within 50 miles," he said.