Weetabix hits back at sugar claim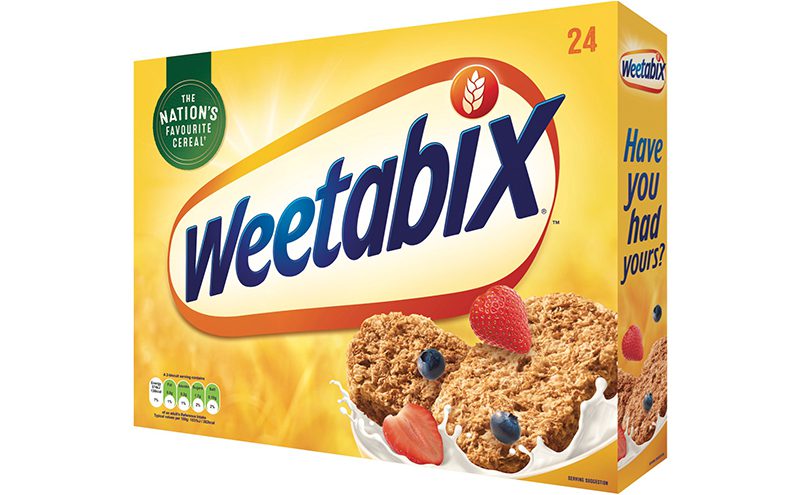 WEETABIX has hit back at a claim from Action on Sugar that branded cereal manufacturers are "deliberately deceiving shoppers" through poor labelling.
The cereal brand has highlighted it has all green nutritional traffic lights on its Weetabix Original, Weetabix Protein and Ready Brek packaging.
Introduced on Weetabix packs in 2016, the traffic light labelling system lets consumers see energy, fat, saturates, sugars and salt content on the front of packs in an easy to read format.
Kevin Verbruggen, head of brand at Weetabix, said: "We want to make it easy for people to make a healthy choice.

"Weetabix has the easy-to-read traffic lights on all of its cereal packs to help shoppers to make a quick, informed decision.
"As the UK's number one cereal brand, we have a responsibility to provide best-practice food labelling.
"Weetabix branded cereals already have less sugar than Public Health England's guidelines for 2020. For example, Weetabix has always been a low sugar cereal."