Biscuits bank on busy lifestyles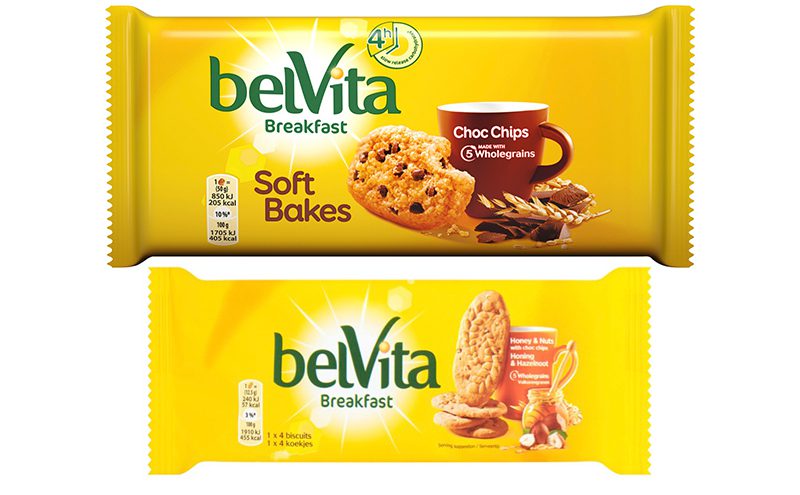 LIFESTYLES are arguably busier than they've ever been before, with work, rest and play all jostling for position. Many consumers are opting to take their breakfast on the go, which can be good news for retailers according to Mondelez International, the firm behind Belvita.
Highlighting Nielsen research which shows the breakfast biscuit brand enjoying 11% annual growth, the firm has suggested that retailers who cater to the on-the-go range should see results at the till.
Susan Nash of Mondelez International said the Belvita concept, "was founded on the insight that one in three people skip breakfast during the working week," and the range has been expanded to meet demand.
Mondelez has been expanding its Belvita range with the roll out of Belvita Duo Crunch Chocolate and Hazelnut, available in packs containing two crunchy biscuits made with wholegrain cereals with a chocolate and hazelnut filling.
The firm also points to its single packs, available in Strawberry Duo Crunch, Honey & Nut, Crunchy Hazelnut and Soft Bakes Choc Chip flavours, as well placed to take advantage of the on-the-go trend.
With one of the highest repeat rates in the entire category, Belvita continues to lead the segment.
Nash commented: "With one of the highest repeat rates in the entire category at 62%, Belvita has continued to lead the segment through continued investment in NPD and large-scale marketing campaigns.
"Each product has a distinct purpose to bring new consumers to the Belvita brand through a range of taste and textures and satisfy their needs.
"We launched Soft Bakes Choc Chip single serve 50g packs in 2016, which aim to help consumers manage their portions whilst delivering on taste and providing breakfast on the go.
"Introduced in 2016, Belvita Soft Bakes has been the brand's biggest innovation and best-performing range since initial launch, already worth £16.5m."
Marketing support for the Belvita range includes a consumer competition giving shoppers the chance to win one of 2,000 Tassimo coffee machines in a new on-pack promotion.
To have a chance to win, consumers can purchase a Belvita 300g promotional pack then visit the brand's website and enter their details and the barcode number.
Entrants will have the chance to win in an ongoing weekly prize draw which runs until 16 September.