Cathedral City seasonal packs feature warm weather favourites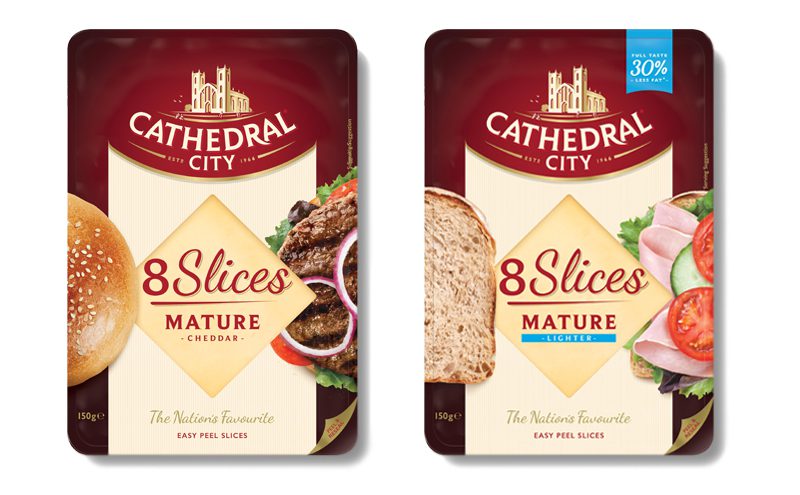 CATHEDRAL City has been sporting a new look this summer thanks to a packaging refresh across its sliced range.
Cathedral City Mature Slices and Mature Lighter Slices have both been given a packaging revamp, with each pack featuring summertime meal images.
The new pack is scheduled to roll out until the end of August.

Jo Huergo, marketing controller for Cathedral City said: "As the weather heats up our national drive to go outside and enjoy the sun with family and friends sees many seeking meal inspiration for their outdoor gatherings. Our new packs aim to remind shoppers that it's not a sandwich or burger without the deliciously smooth and mellow taste of Cathedral City Cheddar.
"Picnic and BBQ occasions are on the rise in the UK, with the average UK family now picnicking at least three times a year and households owning a BBQ firing it up on average nine times over the summer months."