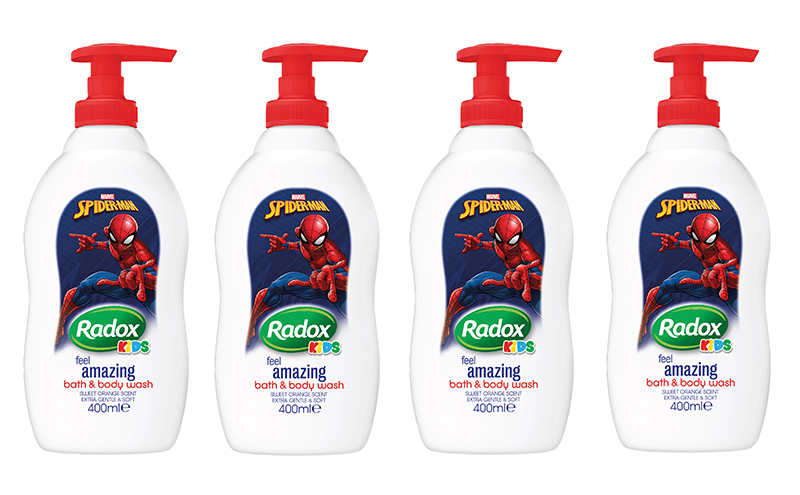 RADOX is swinging more superheroes into the bathroom this summer with the launch of Spiderman Handwash and Bath & Body Wash.
The launch, which coincides with the release of Hollywood blockbuster Spiderman Homecoming, follows on from the brand's Disney Princess partnership earlier this year.

The packaging will be in line with the rest of the Radox Kids range.