We ask some of Scotland's young c-store retailers about their businesses and the key issues of the day.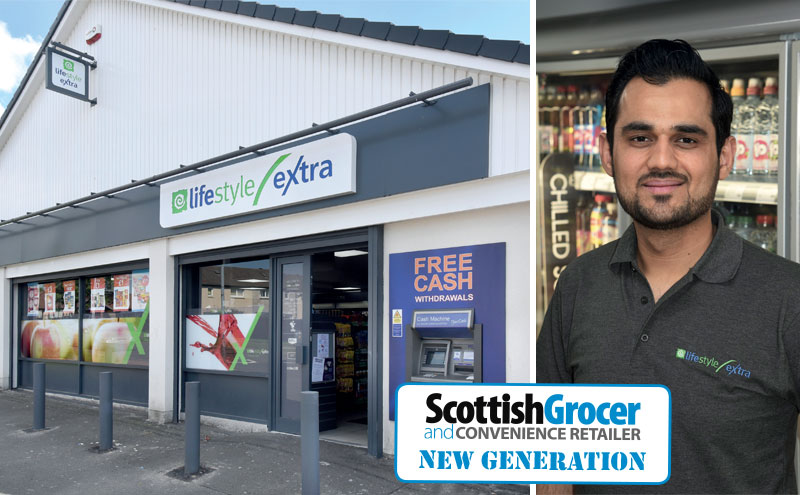 Since taking on his father-in-law's store last year, Uzair Ali has become the first Lifestyle Extra retailer in Scotland, and he reckons there's room for growth in convenience.
How did you get started in retailing?
I started working in shops in 2006. I was in Blantyre, where I had a Day-Today store. I spent 10 years over there and then last year my father-in-law, who had this store, decided to sell. He had one store in Belshill too and it was getting a bit too much for him, so he decided to sell this one and I saw an opportunity.
What were you able to achieve with the refit?
Before this we didn't have enough space for chilled so going forward I decided to give extra space for chilled and frozen food. There was a difference in the energy bill, we're saving about £200 a month. Before we had open fridges and our freezer was half open as well so obviously they were blowing air outside all day but this one, with glass on the front, it makes a big difference. They're eco-friendly, they save you a lot of money on your electricity.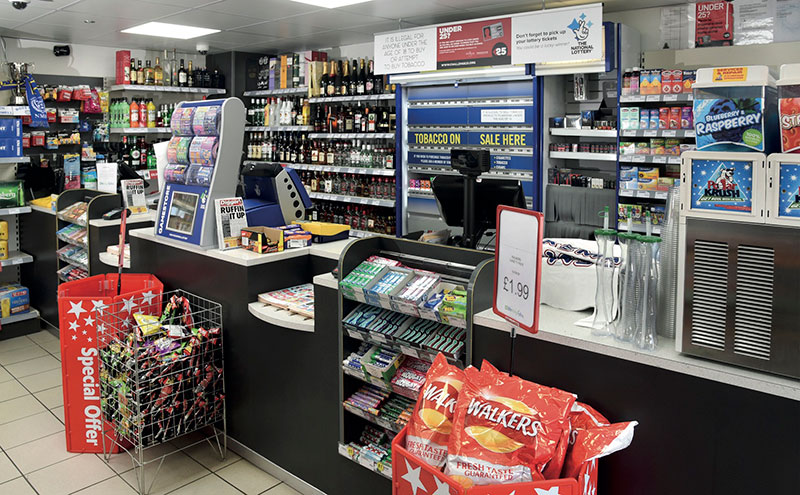 What's it like having the first Lifestyle Extra store?
United Wholesale Grocers are our main supplier now, that's where we get a lot of our stuff. I think that's one of the main differences, where you get your stock from. I'd never worked with UWG Springburn before. I used to go to the UWS Queenslie depot.
I wouldn't say there is any more pressure now because obviously I was running my own store in Blantyre as well, so I have experience.
Which categories do you find offer the most opportunity?
I would say chilled and frozen food. We're still trying to push those because this used to be an old shop that didn't stock chilled and frozen food properly which is still in the customer's mind, so we're trying to change that.
How do you differentiate yourself from the competition?
Our shop is nice and clean all the time, our staff are cheery. They're local staff, they talk to the customers, and our promotions are stronger now, I would say.
What technological tools do you find useful for growing your business?
Before, we were taking all of our card payments at the PayPoint terminal. With the new EPOS system we have separate card readers at the tills and I can see people are paying more with cards and contactless payment too. Card payments are going up. I think people like paying at each till instead of going to one terminal. Now we've got separate card payment, you can use Apple Pay. People like paying with the contactless, it's not a new thing anymore, customers are on board.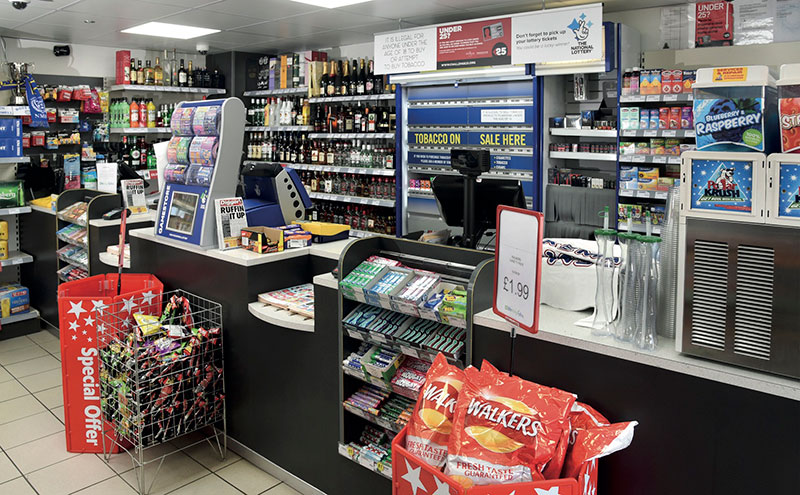 What are the biggest challenges you've faced so far?
Changing people's minds. They see supermarkets as cheaper and it's very hard to change their minds. Getting people away from supermarkets is the challenge.
Which areas do you think require more work in your store?
I was talking to my RSM, he's coming over and we're going to make one bay for cleaning, because we're not selling enough cleaning products. We're going to make a one metre bay. I'd like to give that a wee push.
What effect do you think the introduction of plain packs and the loss of smaller pack tobacco has had?
The tobacco sales have definitely gone down but I haven't seen too much of a difference. I've seen a lot of people saying there would be lower footfall but I don't think that's the case.
What effect do you think the introduction of the Sugar Tax could have on your business?
That will affect our business. If we're selling Irn-Bru at two for £2 it flies off the shelf but if we're not able to do that and prices are going to go up, then people will definitely buy less.
Do you feel a responsibility to get customers eating healthier? What do you do to promote healthier products?
Before Christmas for two weeks we ran a campaign. There's a primary school just up the road and we were giving them free water in the morning and every week, every Monday, we used to do that. One week free water, the next week apples and bananas, just to encourage them to eat healthier. People really liked it. We got in touch with the school through the janitor who works there. He comes into the shop every week so we called him.
How do you feel about the possible mergers between Tesco/Booker and Sainsburys/Nisa?
I haven't got a clue to be honest, it's very hard to say. I don't know how it's going to work.
What other retailing issues concern you?
I think I'm feeling that even since last year, you used to get good strong promotions from Day-Today, Nisa, all the symbol groups, but over the last 10 to 12 months the promotions have changed, they are not as strong. You can see the prices going up a little bit and that worries me.
How optimistic do you feel about the convenience retail industry in general?
I definitely do think there's money to be made if shopkeepers change with the times. If we just sit back and complain then nothing is going to change itself. If you try something, say in the first six months you are losing money on a new chilled range, you need to take that loss and think long term. You can't just complain 'two packs have gone out of date', if you sold 10. You might take a loss for six months but you need to see what's going to work in the long run.