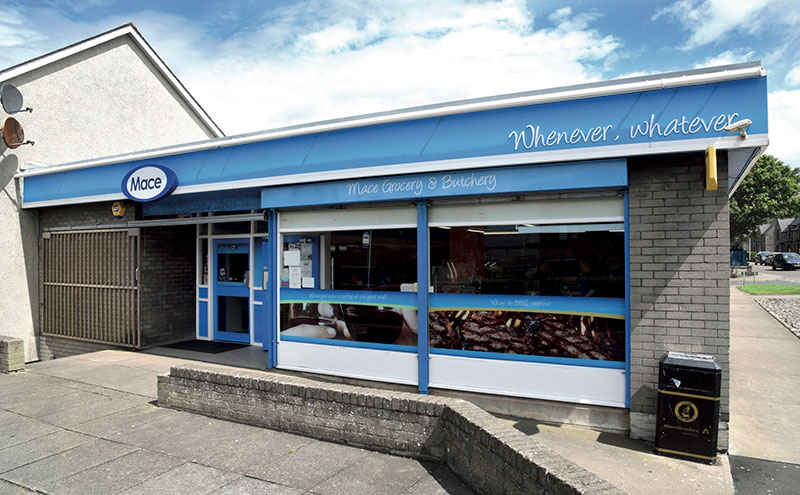 [box style="0″]
Sometimes the best way to find out what's happening in the world of Scottish convenience retailing is to get out there and see it for yourself. For the first SG Roadtrip, editor John McNee took a tour of the north coast of Scotland, meeting a number of retailers to learn how each are working to improve their businesses and communities, starting in Fraserburgh, Aberdeenshire.
[/box]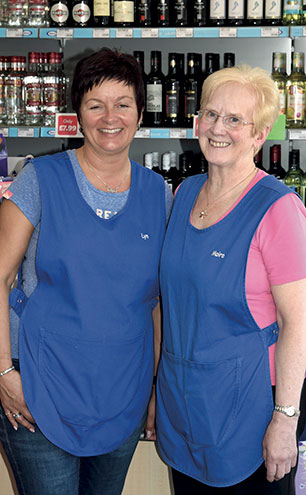 "ONE day, I'll own that store".
That's what Lyn Allan, growing up in Fraserburgh, would tell her parents whenever they passed their local shop in the town's West Road.
And though she repeated the statement often enough over the following decades, when she announced, in 2014, that she'd finally bought the Mace shop, they couldn't believe it.
"I don't know what appealed to me about owning the shop. It was like a calling," said Lyn.
"Even though it took quite some time for the deal to go through, I never really gave any thought to not doing it. I just don't want to have any regrets in my life."
Lyn was working as a hospital administrator when she heard the business she'd dreamed of owning for so long was up for sale.
She jumped at the chance, though she had no retailing experience and the business itself appeared well past its heyday.
Any fears she might have had were compounded when the existing owner suffered a stroke shortly before the sale was finalised – meaning he couldn't be present to guide her through the handover.
Thankfully, he had made the retention of his entire staff part of the deal, including head supervisor Moira Alexander, who has worked in the store for almost 40 years.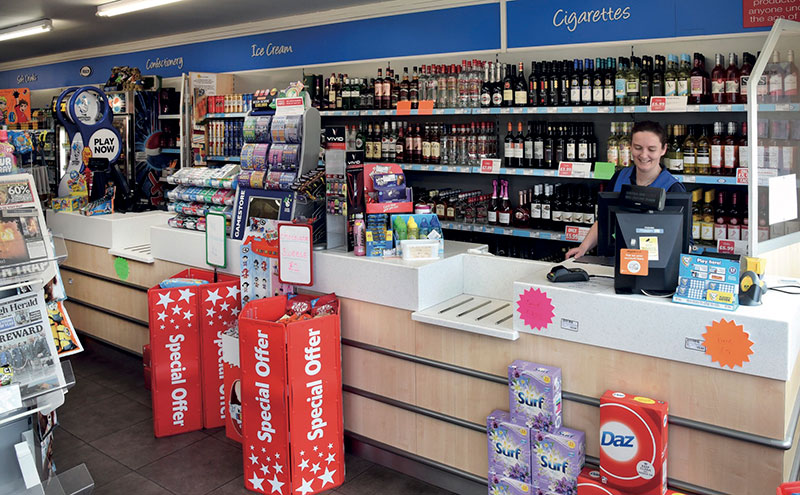 "I've been so lucky to have Moira, I couldn't have done it without her," said Lyn. "It's quite scary, because we are so alike. That's why we get on so well.
"It was quite daunting,coming into the business, because I didn't know a thing about running a shop, but working together has been easy for us. Moira has the knowledge and the experience, and I have the go-get attitude. And together we've made it work."
Though Lyn had long dreamed of owning the store, she wasn't blind to its shortcomings. It was clear from the ceiling to the floor, from the conveyer belt checkouts to the CCTV system – still recording to video cassette – that it had not been updated in 30 years and no longer met the needs of the community.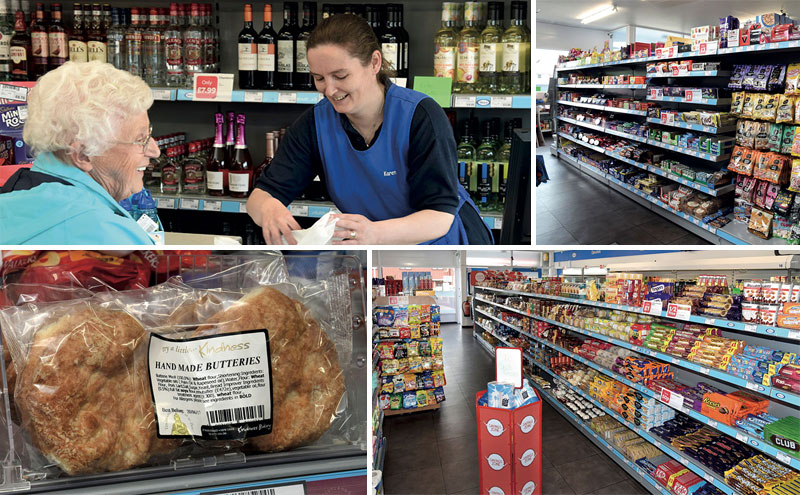 With the help of her husband Don, a welder by trade, along with other friends and family, she put plans in motion for a complete refurbishment – but then tragedy struck.
"My father died very suddenly on the 31st of May," said Lyn. "At the time I was in Edinburgh with my mother, who was very ill herself. She was broken hearted, and she died on the 14th of September.
"And that weekend was the weekend we were doing the total refit of the shop. I was standing in there on the Saturday morning wondering what on earth I was going to do. But then my husband's family and mine all pulled together and by Monday it was done.
"I think the business has been a godsend to me because it's kept my mind active. My staff were great. They carried the business on when I wasn't here."
In the face of real adversity, Lyn worked to ensure that the revitalisation of the business pressed ahead. As well as new flooring, shelving and other fittings, the store received a new counter, along with the additions of an ATM, PayPoint and daily papers.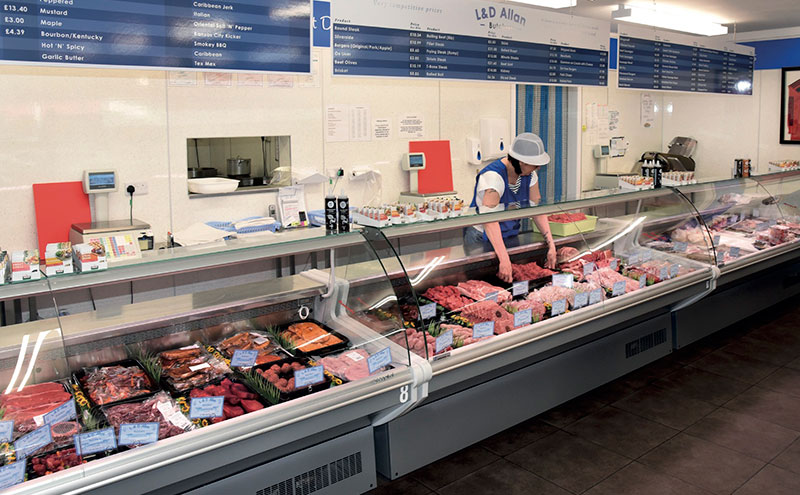 The butchery at the back of the shop has received special attention, with a refurbishment and extension of its own.
"When we took the business over, the only part that was lucrative was the butcher counter," said Lyn.
"It always has been and practically runs itself. But their working and serving conditions are completely different now, because we've totally revamped it."
The store's transformation has been more than skin-deep. Lyn has worked hard to improve and expand the range on offer, while driving down prices for her customers.
"The biggest challenge I've found is getting people to do what you ask them to do," she said.
"And I don't mean my staff. I mean if you phone up a contractor or supplier and ask for something it's a constant battle. Chasing people up, arguing about prices, bills. But if I'm on my game I don't mind doing it. I quite enjoy it, actually. I like a challenge."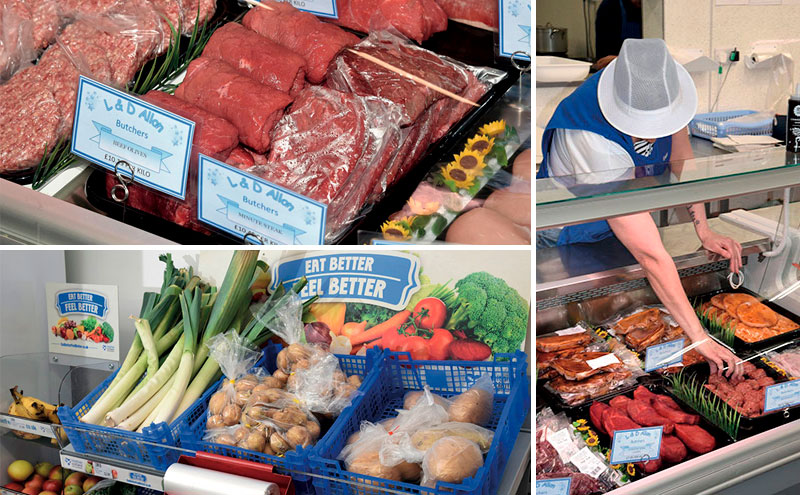 No-one can argue that Lyn hasn't risen to the challenge of taking on her own store. And her passion has breathed new life into Mace Fraserburgh.
"Our long-standing customers have been very loyal and we've brought in a lot of new customers as well. Now that they've seen us and seen what we're about we hope they'll come back," she said.
"I think if you like what you do, you'll do it well. And I like what I do."