[box style="0″]
Community Champion – supported by Mars Chocolate
Winner: Premier Smeaton Stores, Kirkcaldy, Fife
Winner details
Staff: 4
Symbol: Premier
Smeaton Stores has been a family business for three decades, with Asif taking charge following the loss of his father to cancer just over 15 years ago.
Before taking on the store, Asif and Abada were both students, studying architecture and business respectively.
Smeaton Stores has seen its fair share of good fortune in recent years with two lucky customers purchasing winning National Lottery tickets.
Over the years, Asif and Abada have built up a strong relationship with staff at the local psychiatric hospital and the store is used by many patients as part of their rehabilitation. The Akhtars have educated themselves using online resources and brochures from the hospital to help cater to customers with additional needs.
[/box]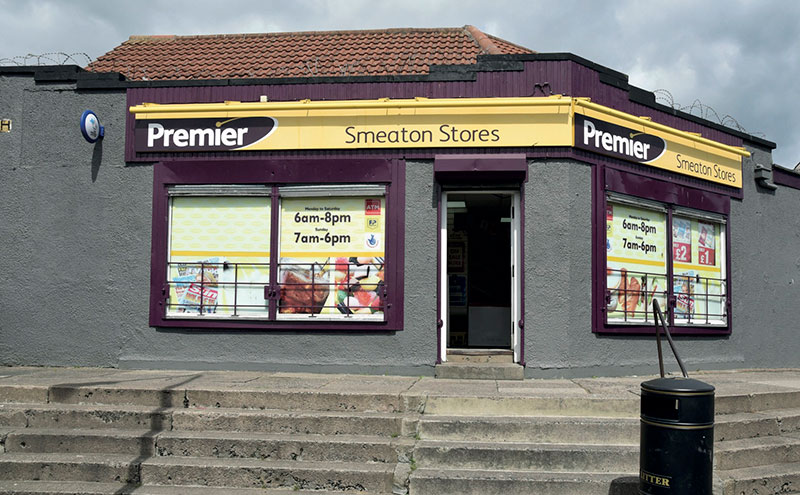 Interview with Asif and Abada Akhtar, owners.
WHEN Asif and Abada Akhtar aren't busy running Smeaton Stores in Kirkcaldy they can be found doing just about anything to help the local community.
That's why this year the pair picked up the Scottish Grocer Community Champion Award in association with Mars Chocolate, after judges were well impressed by the breadth and depth of the couple's contribution to their corner of Kirkcaldy.
For the Akhtars, charity most definitely starts at home and there's hardly a better example of how the pair care for their community than when they provided one regular customer with an extra special Christmas surprise that has resulted in a huge boost to his quality of life.
Dick Sneddon had been one of Asif's morning regulars, waiting to pick up a paper at 6am each day since he had taken on the family business over 15 years ago, but after a few days absence turned into a few weeks, the Akhtars enquired and learned that Dick had lost both of his legs to cancer. While Dick's wife Janet continued to pop into the store, Asif and Abada could see how tough the situation was for the Sneddons.
"He was housebound, he couldn't get out," said Asif.
"What they were wanting was an electric wheelchair. So we thought we'd look out for one and if something popped up we'd give them a shout.
"But they're so expensive. I didn't realise how expensive they were. They just couldn't afford it. We left it there, but it was just playing on our conscience. We found a wheelchair, we were getting a good deal on it, but it was still £5,000, that was the best deal that we could find."
Although the price was pretty steep, Asif and Abada said the Sneddon family's situation still played on their minds and so the decision was made.
"We cut back on presents, we cut back on a few other things and we just went ahead and bought it," said Asif.
"We called Dick and Janet in on Christmas Eve. I had my children here and we picked them up and the wheelchair was there ready for them.
"You can imagine how many tears there were. They started crying, we started crying, the customers that were coming in started crying, it was a joyful, tearful day. It was amazing.
"The feeling you get from that is the greatest reward there is, because that's changed their lives forever. Now he's back here at six o'clock in the morning for his papers. It's taught us all a bit of a lesson. Our children, too."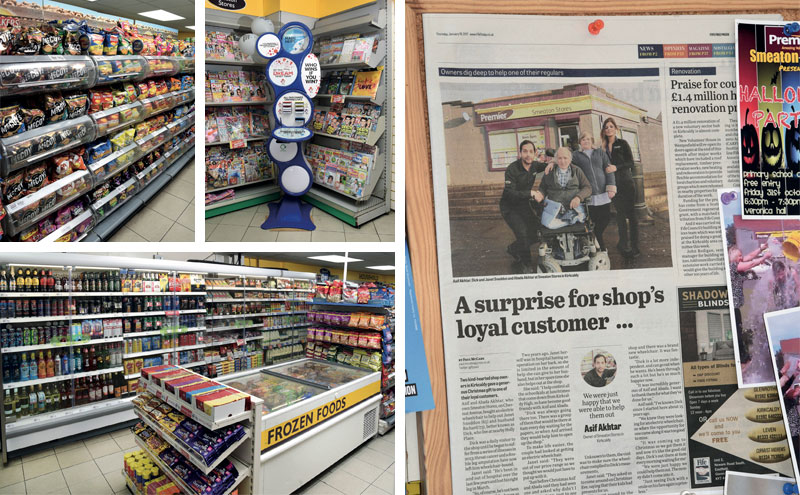 That rewarding feeling that Asif and Abada value doesn't appear to be in short supply at Smeaton Stores, with last year's Christmas miracle just one of many steps the pair have taken to help in the community since taking on the family business.
Abada said that over the years, the pair have "naturally fell into things", participating in events for the local school attended by their children. It's a modest statement, but looking at the long list of support the pair have provided down the years suggests they've leaped beyond simply lending a hand, acting as something of a force for good in the community.
The pair help with the school's Christmas fair, coffee mornings in support of cancer charity MacMillan, and a variety of other fundraising events, some of which capture the imagination more than others.
"There was a lady here who got breast cancer for the second time but she was still at work, and we were asking why she wasn't off? It turned out she'd delayed her treatment, because she was a single parent with three children and she knew what it was like from the first time around that she couldn't afford to take the time off work," said Abada.
"We just thought that was so sad and so a few of us got together to do something. We decided as a community we'd help her out and organised a few events. We thought it would be funny if local ladies each donated a bra and we could hang them from the lampposts. It's something everybody should be aware of and it's not something that's taboo and you know at least this way, when they see it, they'll strike up a conversation and it becomes more of an everyday thing rather than something embarrassing.
"Then next thing you know bras were everywhere. They were donated from everybody – even Lorraine Kelly sent hers. We raised a lot of money ."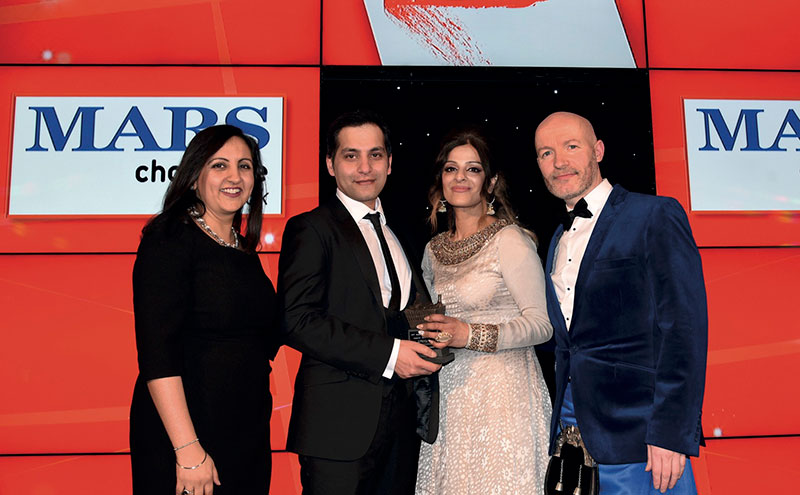 There's no doubt many people have been lucky to have Asif and Abada running their local store, and it would be difficult to find a more perfect example of a shop where customers are welcomed as friends. And while building customer loyalty is not the motivation behind the Akhtar family's seemingly endless well of energy and patience for community projects, Asif reckons the relationship that has been built with customers down the years does serve the business well.
"There's definitely a bit of loyalty. I'm not going to lie, it is tougher than before, people are prepared to walk by your store and go to a different place for a deal but we've managed to stay steady. Turnover hasn't gone up but it hasn't gone down either while some of my peers, other people that I know who have shops in Kirkcaldy, they're complaining about how quiet it is," he said.
Asif added that as he is "getting older", with 6am openings each day getting a bit more difficult now that he is closer to 40 than 20, there may soon be scope to lift the foot off the gas a little. And while Abada agreed some more time off from the store which they run with just two other staff members would be welcome, it doesn't look like the Akhtars have any plans to cut back on their community work any time soon.
She said: "What we do is personal to us. We don't do it for recognition or things like that. It brings its own opportunities and it does make you feel proud and want to do even more. We've got another few things in the pipeline. It's never ending."