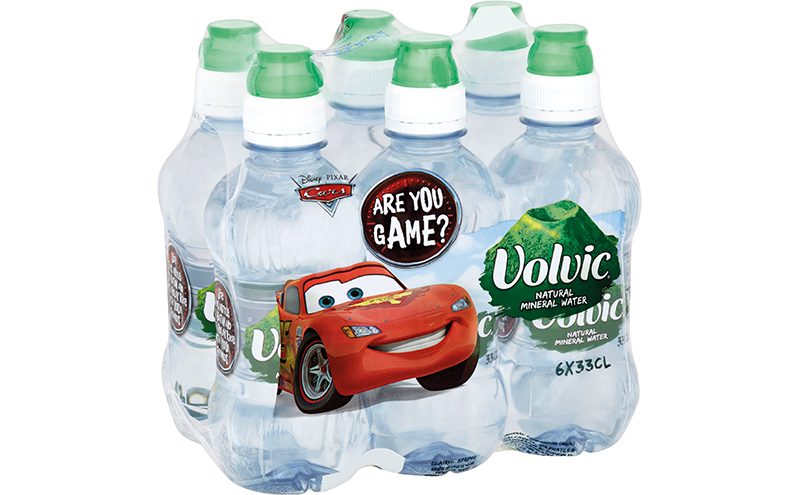 DANONE waters is aiming to increase bottled water consumption among kids through its Volvic Kids partnership with Disney, which the firm reckons should help families to develop healthy habits.
Available in 6x33cl multipacks, the Volvic Kids range features designs from a number of kid-friendly films including Disney's Frozen and Disney Pixar's Cars.
In time for the back-to-school season, Volvic has also introduced a range of collectable Disney stickers and posters with the multipacks.
Volvic Kids range also includes mascot bottles, available in five characters including Star Wars favourites Darth Vader and a Stormtrooper as well as Anna, Elsa and Olaf from Frozen.
Tom Hickton, Volvic brand lead, said: "This offers a huge opportunity for retailers, especially during back-to-school season.
"Consumers' appetite for bottled water is growing. However, at the same time we know that as many as 60% of children in the UK don't drink enough water, and only 7% of lunchboxes contain water. The continuation of our partnership with Disney is set to make healthy hydration fun and encourage families and children to go for water as their first choice of drink."