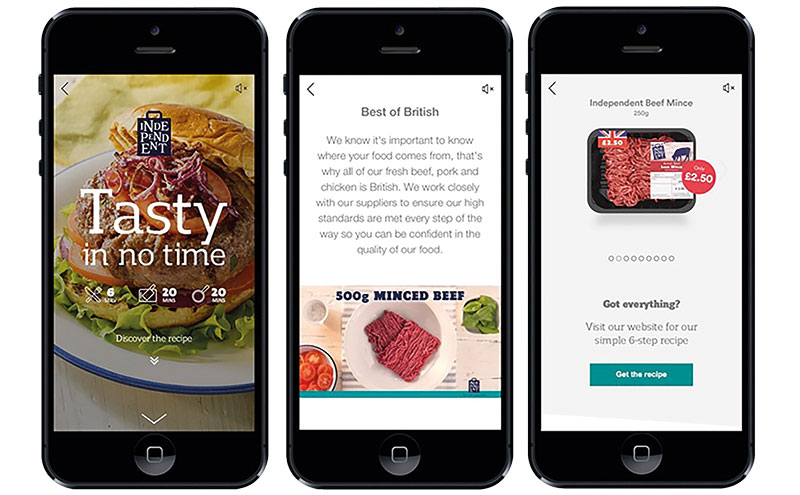 COSTCUTTER Supermarkets Group has launched a Facebook canvas to support its 'Tasty in no Time' own-brand campaign.
Launched at the start of July, the canvas focuses on the group's summer recipe for homemade burgers, using all own-brand Independent products.
Jenny Leetch, brand manager for own brand, said: "Our Facebook canvas creates an immersive shopper experience by combining inspirational food photography, videos, and product feeds, to inspire shoppers to create their own burgers.
"Putting our shoppers first, we've provided relevant, timely, and fun content for them to engage with. The short video is on trend, easy to follow, and shows that the Independent brand offers quality meal solutions at a great price."