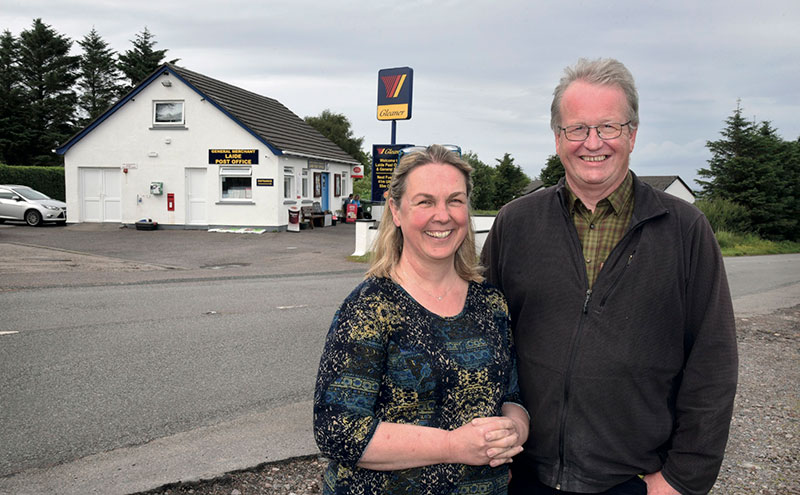 [box style="0″]
A village shop, Post Office and petrol forecourt, Laide Post Office can boast a lot. Andy and Debbie Townsend moved to the area, in the West Highlands, five years ago to try their hands at retail. And the business has certainly changed a lot since then. Part of the first SG Roadtrip.
[/box]
SITUATED on the southern shore of Gruinard Bay, around 20 miles west of Ullapool, is the highland village of Laide.
With a population of around 120 people, it's not a big place, but with its various campsites and sandy beaches, has long been a popular tourist destination.
Andy Townsend first came to the area as a boy, travelling with his family from Dundee for a holiday.
Decades later, facing retirement from the West Midlands Police and the question of what to do next, he returned for another holiday – this time with his wife Debbie and their children – and discovered an opportunity.
"We came on holiday because it was an area I wanted to come back to and it just so happened the shop was for sale," he said.
"And coincidentally, completely unrelated, the house across the road was up for sale."
And so, leaving city life behind, the family made the 500 mile trip to start a new life in Wester Ross, running Laid Post Office.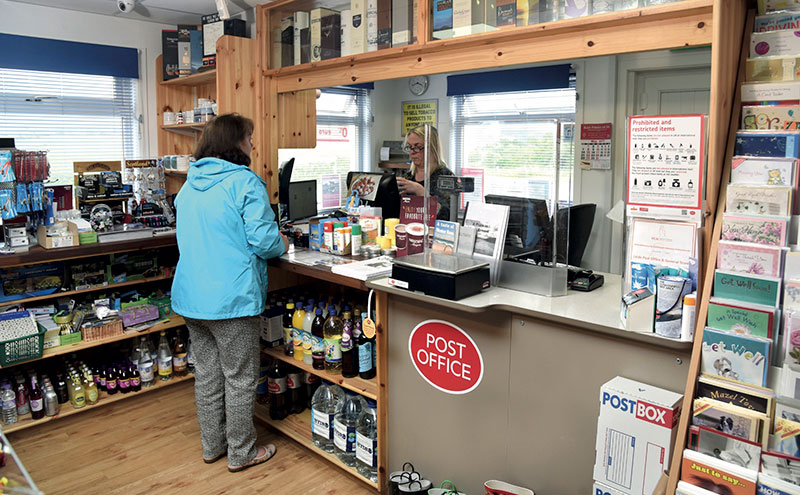 "I was able to go and do a management course and some accountancy so I had some idea of the financies involved and what was going to be required," said Andy, who had no retail experience before coming to Laide.
"I still had a year left with the police, so Debbie and the kids moved up first. She had the advantage of being able to shadow the previous owners for a year. She could see from the inside what stock was coming in and how ordering worked."
Debbie said: "We have amazing staff. That's made all the difference. Elizabeth has been here 30 years now. We inherited her and couldn't do without her."
Laide Post Office was built in the 1970s and had only changed hands once in the years since. But it also hadn't been refurbished in 30 years.
The Post Office counter was a hatch, which made dealing with customers difficult. Debbie and Andy wanted to go open plan and, after the Post Office directed them to government funding, were able to finance the redevelopment, while funding the refurbishment of the rest of the store themselves.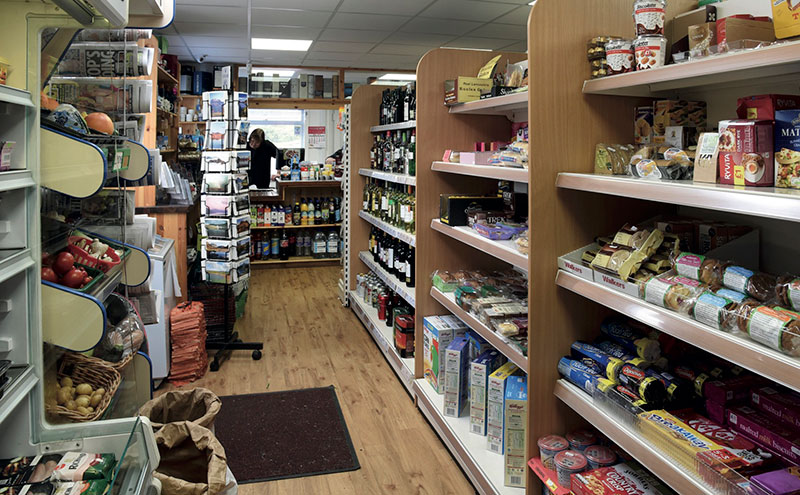 "The old store had the basics, but we've been able to develop it, especially with regard to the range," said Andy. "We've got quite a diverse mix of customers. There are the crofters and families who have always lived in the area, who are quite traditional in what they want. Then there are the holiday-makers and quite a lot of incomers, like us.
"Because of the remoteness of the area there are a lot of people wanting a more self-sufficient life. They're trying to grow as much as they can and when they come to us they want organic and whole foods. And there's a lot of demand for gluten-free products in the area as well."
And whatever advice the big brands may offer about what to stock, it rarely seems to apply in Laide. Andy and Debbie both went to Pro-Retail for the first time this year where, they said, it quickly became apparent that the national bestsellers are not their bestsellers.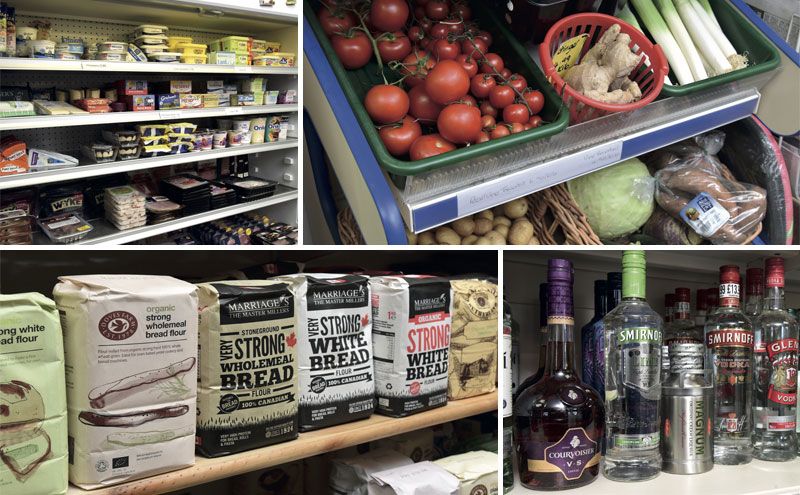 "It was really weird. We seem to run against the grain," said Debbie. "We went to the Dr Oetker stand and asked why they stopped doing Cream of Tartar. They said there was no call for it, except there is here.
"We went to the Blue Dragon stand and asked why they'd stopped doing Lemon Chicken sauce. They said there's no call for it. But there was in our place.
"One of our new best-sellers is Sumac. It's a Lebanese dried fruit that comes as a powder. I think I've sold about 18 jars of it in the past two months. That might sound unusual, but we serve such a diverse mix of customers here. We certainly don't follow the national trends."
Keeping such a varied and unusual stock that bucks national trends can present issues with supply, especially in such an isolated location.
"There's a constant juggling with who supplies what and when," said Andy. "Whenever you hear that one of your main suppliers is being taken over you know it's highly likely that some rationalisation will take place and the routes will change. We've had suppliers drop the route up here altogether because it wasn't profitable. There is thankfully a lot of cooperation between suppliers in Inverness, and we have a lot of local suppliers."
There are also some issues with infrastructure, which present a struggle.
"The phone lines aren't great," said Andy. "We had a lightning strike three years ago that took the phones out for 10 days. Broadband doesn't really exist yet, which causes issues with card payments.
"Two years ago the whole village lost power for four days, which caused a real problem for us. The fuel pumps need electricity to draw the fuel and people needed fuel for their emergency generators. After four days everybody had run out of fuel for everything, so they were driving around with cars full of petrol cans searching for a station that had petrol and power.
"After that, to guarantee it would never happen again, we invested in our generator so we can always keep at least one pump going."
Times like those can be testing, but thankfully, the community is very supportive and, Debbie said, very welcoming.
"Those who move to the area, like us, aren't called outsiders. They're called incomers," she said.
"We were very quickly made to feel at home here. All the previous owners of the shop still live in the village. Duncan, who built it, is one of the first customers we see in the morning. He's always very enthusiastic and supportive of everything we've done.
"Although me and Andy haven't got a background in retail, we have got a background in service and we do know how to talk to people, how to listen to them and have a laugh with them, no matter who they are, which is very important."
Although the community is very close and friendly, there aren't many places for people to meet – no pubs, no restaurants, no cafes.
"There really is nowhere to go around here," said Debbie. "It's especially bad in the winter, when it's harder to get to other towns and, unless one of the churches organises a soup lunch, there isn't anything for the community.
"What we're really good at is giving people conversation. It benefits us all, because people come in and bump into friends they haven't seen for a while and end up making their own entertainment.
"As long as you can provide somewhere dry and bright, people are quite happy, which is quite nice."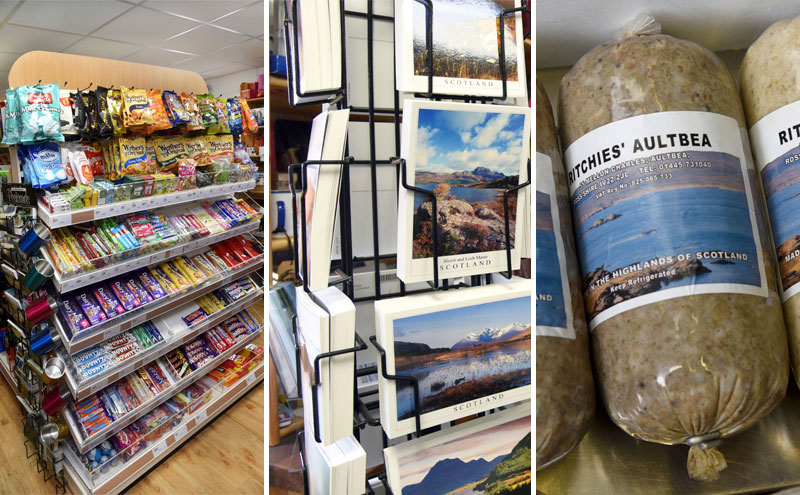 The couple have been encouraged to buy the field next to their shop and expand to add a tearoom, but this isn't in their plans.
"The big thing to be mindful of is there's a tearoom three miles away, another one 14 miles away and the hotel in Laide, which could potentially reopen. I wouldn't want to be taking their trade," said Andy.
"It is a very small community we're talking about and everyone's very respectful. It's people's livelihoods."
The welcoming, friendly nature of the village is something the couple have tried to mirror with the feel of their business.
"One of the first things we did was paint the outside of the building, to try to make it as welcoming as possible," Debbie said.
"We've bought into the rural shop idea, shouting 'hello' when someone comes through the doors, making an effort to reduce anxiety levels for anyone coming in for the first time.
"We started a Facebook page because I realised that people are nosey, they want to know what's happening in the shop. What you realise, when you see the likes and the reach that stuff gets, is that local people love it, but so do people who view this as a holiday destination.
"They want to keep up with what's going on. Even when they go away, they like to look in on us and see what's happening."