Kinder Bueno hasn't been shy about taking hold of the opportunity summer provides, as the brand has launched a special-edition coconut variant for the season.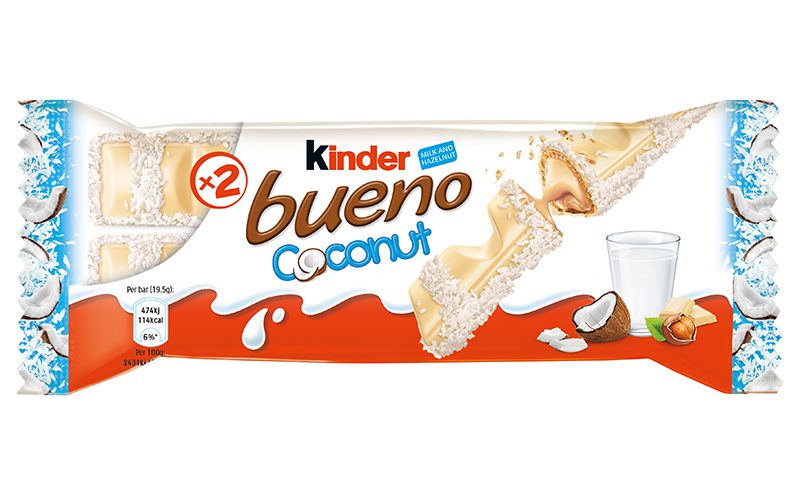 Kinder Bueno Coconut sees the brand's hazelnut cream pods encased in a coconut milk and white chocolate wafer bar that is dusted with coconut flakes. The special release is priced at £0.74 and is available in cases of 30.
Levi Boorer, of Bueno parent firm Ferrero, said: "With coconut seeing a rise in consumer awareness we're anticipating a strong performance for this exciting new variant."
The launch of Kinder Bueno Coconut follows the brand's recent expansion into sharing bag territory.
Kinder Bueno Mini shrinks the core Kinder Bueno down to 16 individually wrapped bite-sized portions.