Creating a point of difference with imported snacks
CRISP and snack importers Envis Foods is urging retailers to create a point of difference for their store by stocking snacks from further afield.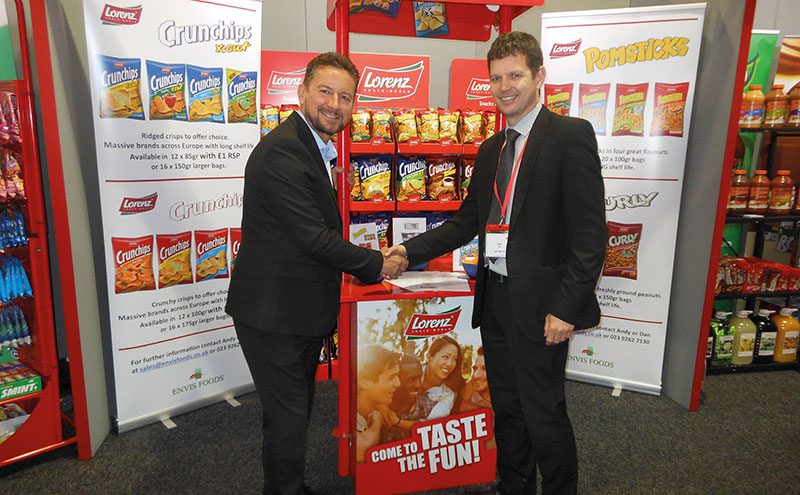 The firm highlighted its Lorenz range of German crisps as ideal for retailers looking to add some variety to their snack line-up.
Lorenz brands distributed by Envis Foods include Pomsticks, Crunchips Xcut, Crunchips, Crunchips Roasted, and Curlys.
Andy Brown, sales director at Envis Foods, said Lorenz is a market leader across Europe and can offer UK retailers a real point of difference.
"Our best-selling lines, that fit perfectly into the lunchtime or general snacking arena, are Pomsticks that are a real potato stick that come in some really exciting flavours including Paprika, Curlys that are made from real peanuts, and also Crunchips Xcuts, which are market leading crisps across Europe," said Brown.
"It's massively important these days to not just capitalise on the best sellers and reduce range but also look for products, particularly in the impulse area of snacking, that offer a point of difference and therefore are likely to add incrementally to the snacking area rather than just steal from elsewhere and in Pomsticks and Curlys in particular I think we have some products that offer just that."