Growing sector should be a hit this summer, says Fentimans
SUMMER is game time for fresh flavours according to adult soft drinks firm Fentimans Botanical Brewed beverages, as health conscious customers seek out a way to quench their thirst without an accompanying ABV.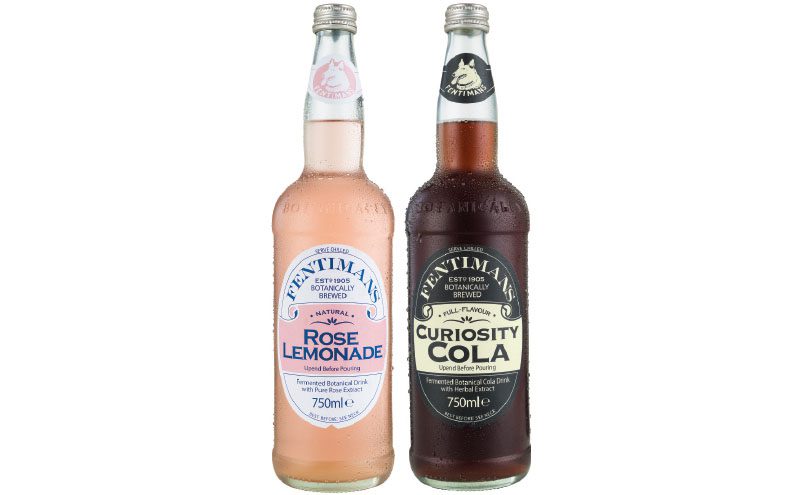 Andrew Jackson, marketing director at Fentimans Botanically Brewed beverages, said that summer is a good time for adult drinks.
"The sector is generally growing, driven by younger people opting to drink less alcohol, and summer is when consumers will be looking for fresh, complex grown up flavours that quench thirst and are conducive to drinking in warmer weather," he said.
Jackson added that there are a few flavours in particular that really shine when temperatures go up.
"Lighter, fresher flavours tend to do best in the summer months, when naturally consumers look for more delicate tastes and beverages that quench thirst and are conductive to drinking in warmer weather.
"Fruity and Mediterranean flavours grow in attractiveness as well – our Victorian Lemonade is a big hit in the summer.
"This is borne out in our sales trends with our delicate Rose Lemonade performing better across summer than at any time in the year and there is also a spike in demand for our Ginger Beer, which is famously thirst quenching," he said.
In time to capitalise on increased demand in the summer, Fentimans has introduced a new bigger 750ml sharing bottle size for some of the brand's most popular flavours. The new format is being positioned as "perfect for grown-up alternatives to wine and beers at barbecues" and "an excellent option for picnics".
The six flavours available in the new larger format are Traditional Ginger Beer, Rose Lemonade, Wild English Elderflower, Dandelion and Burdock, Curiosity Cola and Cherry Cola.
Fentimans also offers a 275ml four pack as well as singles.