John Mayhew is heading up the campaign to introduce a deposit return system to Scotland. With most trade bodies strongly against it, Scottish Grocer spoke to John to get his side of the argument and ask why he thinks it would be good for retailers.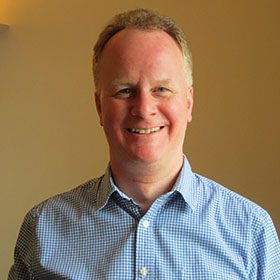 THE campaign to introduce a deposit return system in Scotland has been steadily building momentum over the past two years, securing some high profile advocates in recent months and causing considerable concern among convenience retailers.
Industry bodies including the Scottish Grocers Federation and Scottish Retail Consortium have argued the system would create enormous cost and disruption for retailers while harming existing measures to improve recycling.

And while 66 MSPs recently signed a parliamentary motion calling for the Scottish Government to make a prompt decision, environment secretary Roseanna Cunningham has said its introduction "would be a substantial undertaking with significant costs".
So who are the people calling for a DRS in Scotland? How do they envision it? And have they given the slightest thought to the impact such a measure would have on independent convenience retailers?
John Mayhew is director of the Association for the Propection of Rural Scotland, the organisation behind the Have You Got the Bottle? campaign. What he's calling for is a system covering glass, metal and plastic drinks containers that would see consumers pay a small deposit on cans and bottles which is then fully refunded when they return it to a reverse vending machine, shop or other facility.
APRS's campaign began two years ago, at the urging of its counterpart in England, CPRE.
"DRS has made a significant impact on litter in other countries and they want to introduce that here," said John. "They felt they weren't getting very far with the UK government, but saw a real opportunity to promote it in Scotland, particularly because we had a sympathetic environment secretary at the time in Richard Lochead.
"We thought it might be like the carrier bag charge, something that would start here and spread to other parts of the UK. Scotland has quite a long history of pioneering pieces of progressive legislation that then get taken up elsewhere."
APRS soon gathered other partners such as Friends of the Earth Scotland, WWF and the Marine Conservation Society, which all recognised a number of potential benefits.
"A lot of our partners are concerned about litter, but others are much more interested in climate change and boosting recycling rates, which it has been shown to dramatically boost elsewhere.
"The reason we're so keen on it is it's shifting responsibility for who pays for pollution from all of us as tax payers to the small minority of people who actually drop the litter. The revenue is coming from people who buy a drinks container and then choose not to get their deposit back.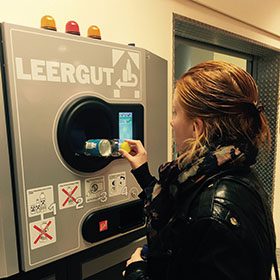 "People say it's not a panacea and it's not going to solve all the litter and recycling problems. Of course it isn't, but what it will do is make a substantial, dramatic and rapid impact on plastic, metal and glass drinks containers. This is a simple measure that will have a pretty dramatic result."
However, retailers have been quick to spot potential issues with the system that could have serious ramifications for their businesses. The system proposed hinges on the introduction of reverse vending machines to stores, which can cost retailers £32,000 to install. And it's debatable how many of Scotland's independent retailers have the space required for a machine or the volumes of beverage containers brought to their stores.
John said the APRS was "very aware" of some of the criticisms that have come from parts of the retail sector, but that the financial benefits were not being widely reported.
The system envisaged by APRS – and already in use in other countries – is paid for through a small contribution from producers per item, the sale of the gathered high-quality recyclable material and around 5% of the deposits that typically go unclaimed and remain in the system. That, says APRS, covers the cost of collection, administration, and processing. It's also where the money comes from to pay retailers a handling fee, effectively opening up a new revenue stream – albeit one that could take some time to pay off a £32,000 initial investment.
"The decision of whether to buy a machine, lease one or handle returns over the counter is an economic one for retailers," said John. "But there are a lot of different options. And a lot of people don't realize they wouldn't have to take part if they didn't want to."
He pointed to existing systems in Lithuania and Estonia that offer exemptions to small stores.
But isn't there a likelihood this would drive more consumers into the supermarkets?
"People are creatures of habit," said John. "My hunch is that most will continue going to the same shops and take their bottles back there. There can't be a large number who decide to buy it one place and take it in elsewhere.
"But the deposit itself is neutral. If a customer buys a drink in one shop and brings the container into yours, you don't lose anything by giving them the voucher. But if people get the voucher in your shop, they're more likely to spend it there and then."
But what about storage and transportation of the returned containers? This too is a serious concern for retailers.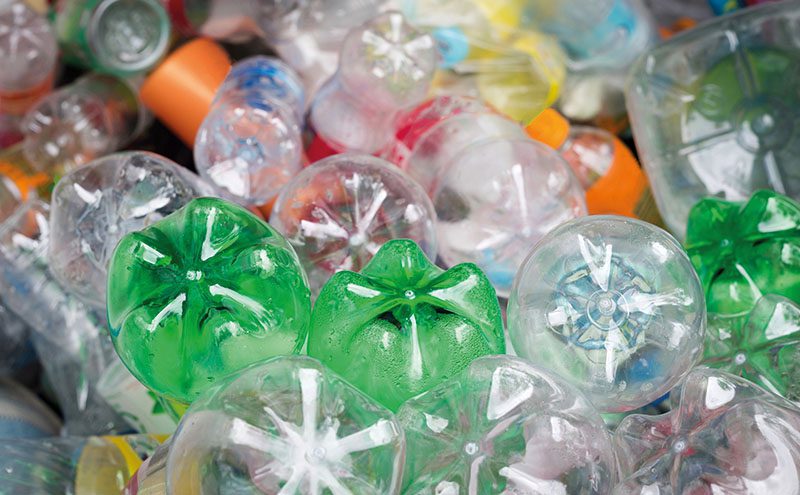 "The pickups are much more flexible than people realise, because there's an incentive for the operator to come and get the material," said John, highlighting the example of Norway, where same-day pick-ups are organised – and retailers' revenue tracked – via mobile phone app.
"The quicker the operator can get a hold of that material the quicker they can sell it and the better their business runs."
Ultimately, John says, there is only so much that the APRS can do to try to reassure retailers, since the decision about how the system works is not up to them.
"Most of the things that bother small retailers are to do with how DRS is designed. Our campaign is at the higher level, arguing that we should just have one of these systems," he said.
"But we certainly hope that more retailers will investigate it and get involved in the discussion, rather than deciding upfront that it's a bad idea and they don't want to take part.
"And we hope that once the political decision has been taken there will be a period of negotiations, covering all the different parameters.
"We've talked to the SGF and said we don't expect them to change their position on it, but if and when it happens, they need to ensure that small businesses are protected and it works well for them. And we do believe it will happen, it's just a question of when."