SCOTTISH berries are at the heart of the latest campaign from the SGF Healthy Living Programme.
The 'Tis the Season to be Berry' campaign urges retailers to get fully stocked up on Scottish fruits like strawberries, raspberries and blueberries – described as 'ideal' for Healthy Living stands – as we head into summer.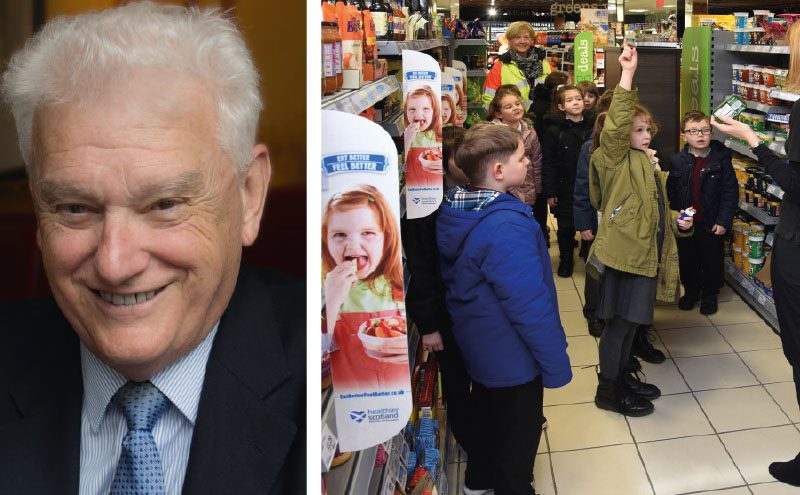 Since 2004 the Scottish Grocers Federation Healthy Living Programme has been working with local retailers to boost sales of affordable healthy options in the country's c-stores.
The team has now expanded with the addition of a new development manager and the promotion of Kathryn Neil to the position of field manager.
"Kathryn will be spending her time with the development managers, looking at the objectives we've set them and getting us to a more structured place," said programme director Ross Kerr.
"I think that can only be good for the programme, because there will be much more focus on the people making it happen."
2017 has already been a busy one for the programme, with more than 10 stores participating in Big Breakfasts and Healthy Eating days. The team is now booked solid until the end of the school term and has begun taking bookings for the second half of the year.
"They've gone absolutely fantastically well," said Kerr.
"So far this year we've had 3,000 primary school pupils through the shops for Healthy Eating days. I think that's just phenomenal and I don't know another government programme that's getting in touch with so many kids about healthy options.
"The kids think it's fantastic and we do most of the work. We contact the school, the retailer and bring them together. No -one should be put off getting involved because they think it'll be a lot of work. We've got all the answers."
The programme now has 2,009 retailers involved and Kerr's message to others is that "2,009 retailers can't be wrong".
He said: "It costs nothing to take part and we're not looking to sell anything. All we're there to do is advise retailers how to increase sale and profits on foods that customers, these days, are looking for anyway."