Graham's launches a second cream on top milk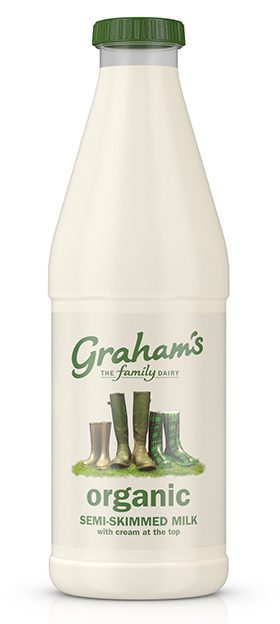 SCOTTISH dairy brand Graham's has launched a new semi-skimmed milk with cream on top.
The new Organic Semi-Skimmed milk with Cream at the Top is a non-homogenised milk, meaning the milk is closer to its natural state than its homogenised counterparts.
Graham's has released its cream on top milk in a one litre PET bottle with an RRP of £1.10.
The launch of Graham's Organic Semi-Skimmed Milk with Cream at the Top follows the release of a whole milk version in August last year.
Robert Graham, managing director of Graham's The Family Dairy, said: "We're really proud of our Organic Whole Milk with Cream at the Top, so we're delighted to bring a semi-skimmed version to our customers."