CONFECTIONERY share bags are one of the big winners in the continuing popularity of the big night in, according to Starburst and Skittles owner Wrigley.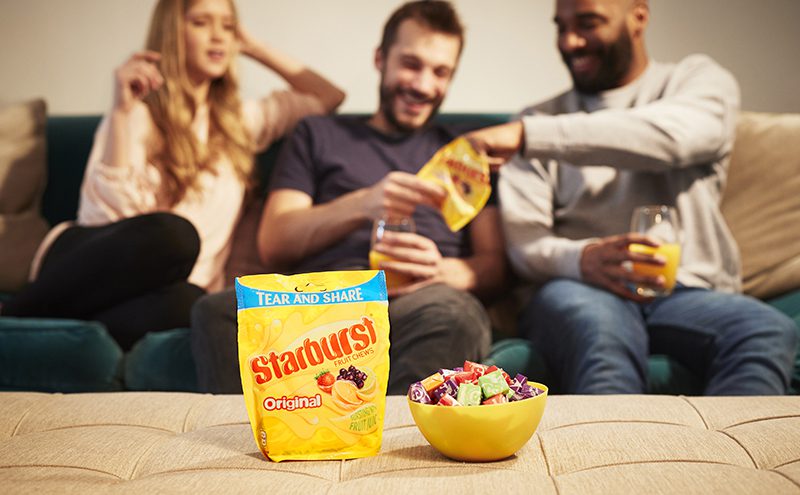 Marketing manager Dan Newell said: "With 47% of consumers spending less money on out-of-home entertainment and 50% eating out less, the big night in remains a key sales opportunity, as consumers are more conscious of their spending."
He added that 60% of Skittles are consumed as an evening snack, outperforming the  total sugar confectionery category.
Newell said another contributor to growth in the category has been the introduction of Starburst Very Berry. He said: "Starburst flavour variants have proven to be 89% incremental to the brand, and the launch of Very Berry is projected to drive nearly £4m in retail sales."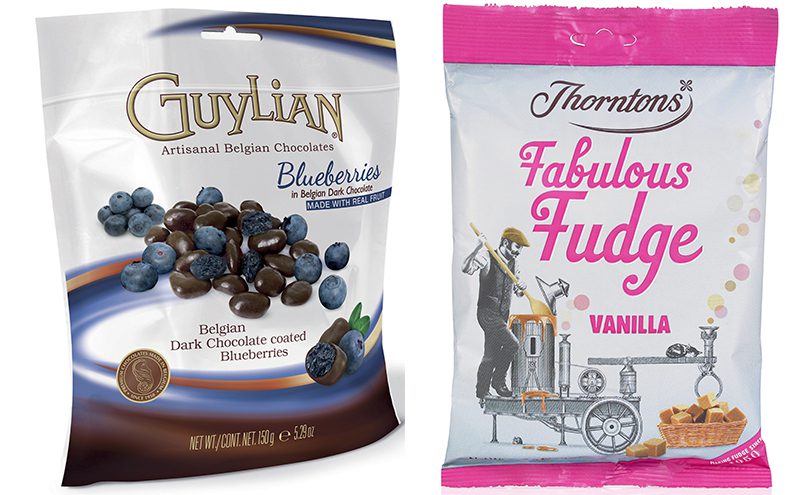 Ferrero agrees that people pulling back on spending is contributing to the popularity of the big night in.
Using Nielsen research to value the sharing bags sector at £1.1bn, or 20% of total confectionery sales, Ferrero has introduced Thorntons toffee and fudge in bags.
Customer development director Levi Boorer said: "Thorntons Toffee and Fudge are the number one toffee and fudge brand in the market.
"The variants offer consumers a luxury experience with over 90 years of heritage equating to a £13m brand."
House of Sarunds calls the big night in a regular household fixture and says it has become a crucial element in the success of chocolate.
Chief operating officer Gary Parkinson said: "Easy to share, dip into and save for later grab bags  are ever popular."
He added that the House of Sarunds range includes  exclusive Guylian Belgian chocolate covered  raisins, blueberries and  cranberries in 150g bags with an RRP of £3.
Mondelez International says chocolate is still the top choice for those settling down for a night at home and that, with 52% of all confectionery consumed while others are present, having  a range of sharing formats is vital to maximising big night in sales.

The latest sharing bag from Mondelez is Cadbury Fudge Minis which trade communications manager Susan Nash says is aimed at driving incremental sales for the family sharing occasion, particularly amongst young families spending a night in.
Mondelez has also recently launched two new Cadbury Dairy Milk Oreo chocolate bars.
The two new bars have a flavoured cream filling in mint or peanut butter flavour with chunks of Oreo cookie in milk chocolate.
Mars Chocolate says sharing blocks grew by 2% in 2016 and that Galaxy is set to thrive with an overall portfolio value of £218m.
It says this growth was boosted by the introduction of Galaxy Crispy and Galaxy Salted Caramel.
Trade communications manage Bep Dhaliwal said: "Bitesize and sharing formats continue to perform well and Mars has been driving with a 46.1% share of the category.
"Our £1 Galaxy blocks, and £1.29 Mars, Snickers and Twix snacksize multipacks are an affordable way to share a treat."