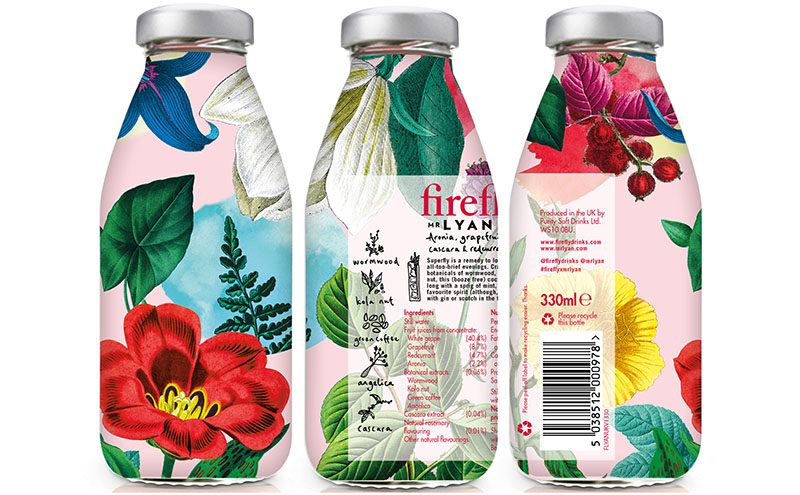 Juice and botanicals brand Firefly has teamed up with mixologist Mr Lyan to create the new Superfly range.
The new flavour combines koala nut, cascara syrup and green coffee with grapefruit and redcurrant.
The drink is packaged in a colourful bottle to reflect the flowers and plants used in its creation and has an RRP of £1.99 for 330ml.

Managing director of Purity Soft Drinks Emma Billinge said: "With a smaller proportion of millennials regularly drinking alcohol, due to growing health trends, adult soft drinks provides a real opportunity for retailers.
"In fact, 59% of global drinkers ensure they do not drink too much alcohol in general with half of consumers being concerned about the long-term impacts of drinking too much alcohol."
• Feel Good Drinks has launched a new range of naturally-flavoured waters called Infusions.
Offering three flavours, Strawberry & Mint, Lemon & Elderflower, and Apple & Rose with a hint of geranium, the range will be supported by a £1m campaign.
Senior customer marketing manager Ed Jones said more than 12m households now buy flavoured waters.